Top 10 Rated Bakersfield Wedding Venues, Reception and Banquet Halls
The Womans Club of Bakersfield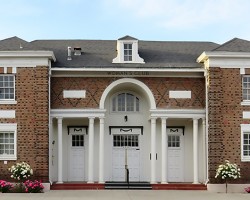 The Woman's Club of Bakersfield has been serving its neighbors since 1896 and this venue is now available to make your wedding celebration even more special. Out of all of the reception halls and ballrooms of the city there are none more sophisticated than the one presented by this venue. They offer a hall that can seat up to 600 guests and they also have a catering kitchen and tearoom on offer. This venue is perfect for a birthday party, Quinceanera, family reunion and, of course, a wedding reception.
Rio Bravo Country Club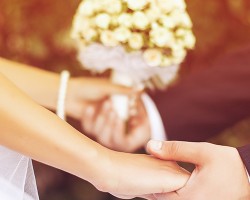 When you are looking for the ideal outdoor wedding venues in Bakersfield, CA you will never beat the refined beauty of the Rio Bravo Country Club. This venue has the capabilities and the flexibility to make your day into whatever you want it to be. They have a full range of styles on offer from casual family gatherings to fine dining with the most delicious world-class cuisine. This venue is 15 minutes from downtown Bakersfield so it is accessible whilst also providing the natural beauty of a garden wedding venue.
Paradise Events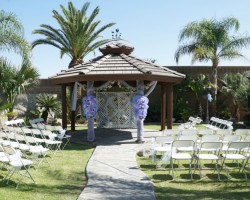 While there are many Bakersfield wedding venues that offer the same tired and cheap spaces to get married in, there is always the option to choose Paradise Events for something absolutely unique. This space is an exotic property filled with palm trees and tropical plants to make you feel like you are in a whole new world. They have a straightforward pricing system that adjusts for those looking for party venues and couples searching for a wedding package. The prices they charge are amazingly low for one of the best wedding venues in California.
Royal Palace Reception Hall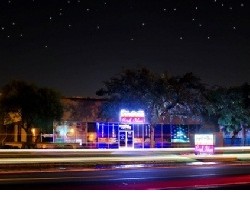 As a purpose built event space the Royal Palace offers one of the finest banquet halls in Bakersfield. Every detail of this huge space is designed to be luxurious and you will not be disappointed by the effect it will have on your wedding. Reviews of the space have regularly compared the Royal Palace to the grandeur of Vegas and said that every single detail was perfect. You will really be able to celebrate with their customized lighting and DJ booth.
All American Hall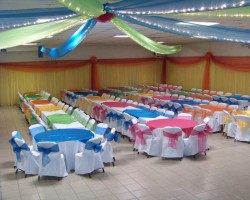 The All American Hall is a real blank slate for the perfect small wedding venue. This venue is unique in that it comes with the ability to decorate it any way that you wish. The owners of this venue include this in their package prices as well as offering to decorate your wedding chapel. The All American Hall provides a straightforward approach to a wedding venue that will take all of the stress out of the big day. Calling their team directly is the best way to get their list of affordable rates.