Top 10 Rated Boston Wedding Cake Bakeries
Specialty Wedding Cakes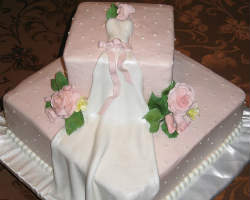 Specialty Wedding Cakes is full of excitement to bake Boston wedding cakes just for you. This popular baking store crafts celebration cakes in shabby and chic colors to set the bride's mood on her wedding day. Awarded as a Hall Famer by The Knot's under The Best of Weddings in Cake category, the bake shop ornate these cakes in fresh flowers, ribbons and laces in the most classic designs ever avid to customers and guests. Some of the flavors of their wedding cakes are the wedding white cake, chocolate fudge, apple cider spice, butter pecan and the red velvet cake. Make the most important day of your life a memorable one with Specialty Wedding Cakes.
Sweet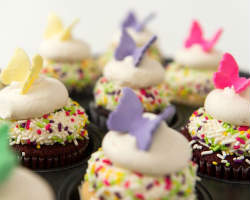 The Sweet bakeshop is available at all seasons of Massachusetts, known for their signature cupcakes as well as celebration cakes that add the cutest baking standards to all sorts of party. The menu list is posted daily, during spring, summer, fall, holiday, winter and valentines. The Sweet bakeshop delivers, accept online orders and offers in-store pick-ups during store hours. It sells custom cakes in Boston which are always delightful goodies at parties. Sugar and spice and everything nice, the Sweet bakeshop has assortment of the sweetest treats in really smooth frostings, filling and batters – all freshly baked at the store. Discover such a wonderful place today.
Cakes For Occasions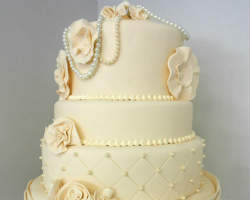 At Cakes For Occasions, couples can choose from a wide selection for wedding cakes in Boston MA. Choose to combine designs on artwork, classic cakes, traditional cakes, custom-designed cakes, rustic cakes, Indian wedding cakes, themed cakes, colored cakes, seasonal, shapes, raised tiers, garnishes, wedding collections, cupcake cakes, groom's cakes and the today's show cake. Why not treat your guests to a taste of the best wedding cakes in town? Shop online to grab a hold of their new cake arrangements by skilled cake engineers, with uniquely beautiful artistry and outstanding personal service. Share your stories today! Cakes For Occasions is with you for every milestone.
Cakes by Design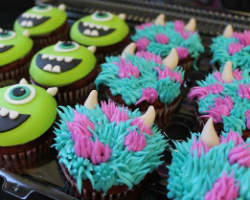 Cakes by Design is known for its nut, dairy and gluten free wedding cakes. Not only does their cake come in creative colors, but each one is created with an adventurous design in the most exquisite flavorings and mouth-watering moist in cakes. Wedding 3D cakes, groom cakes, religious cakes, graduation cakes, party favors, celebration cakes, photo cakes, baby shower cakes, birthday cakes or handmade cakes can come as customized cakes, cupcake towers or the seasonal specialties. Additional sweet treats at Cakes by Design are cookies, brownies, petit fours and cupcakes. These baked goodies can be used for all sorts of occasions. In wedding themes, they are crafted according to the bride's individuality in bespoke designs.
Montilios Baking Company of Boston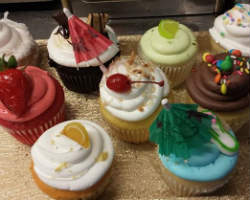 The Montilios Baking Company of Boston believes that the art is in the taste of cakes. The famous bake shop bagged the 2014 Pick of the Best Bakery in Weddings by the Knot as well as Wedding Wire's Couples' Choice Award for 2014. With classic recipes passed down from generation to generations, the vintage cakes in Montilios Baking Company of Boston bears a distinct European touch, French and Italian cakes, pastries and desserts. Each customized cake is admiring to the guests tastes. They are made in original designs and craftsmanship. During a consultation, customers get to sample a good selection of flavors, fillings and frostings together with choosing from hundreds of ornamental decorations and styles, to match any one-of-a-kind celebration cake at Boston.
Cakes to Remember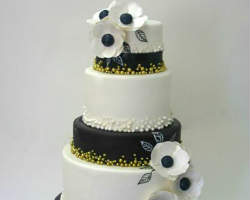 So in love, only the best cake belong to couples for their weddings, baked by Cakes to Remember, a premier cake customizing boutique among cake bakeries in the state of Massachusetts. Cakes to Remember specializes in highly customized celebration cakes, all unique and crafted by talented cake engineers of all times. You can add organic fresh fruits and real creamy fillings for a more personalized themed party. Cake prices displayed at the site are made affordable for customers like the Simply CTR wedding cake combinations and custom flavor combination. From classic to trendy 3D wedding cakes, Cakes to Remember products have never looked so amazing.
Sweet Tooth Boston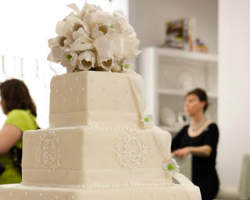 At Sweet Tooth Boston custom cakes, cupcakes, favors, miniature pastries and a full line of delicious desserts sold can be customized with the best cake toppers perfect to occasions like weddings, birthdays, commitment ceremonies, baby and bridal showers, bachelor and bachelorette parties, corporate functions and all special events. Send delicious Sweet Tooth desserts to your friend for oodles of fun and sweet memories. Because everybody deserves an excellent cake, Sweet Tooth Boston now sells wholesale packages in marketable prices. Try their pastries, chocolate candies, pies, scratch baked cakes, cookies and specialty desserts to meet what your heart desires in baked goodies.