Top 10 Rated Irving Wedding Cake Bakeries
Main Street Bistro and Bakery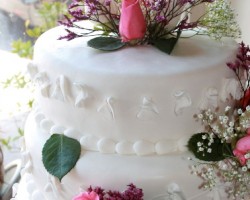 This is one of the most preferred places to get unique wedding cakes in Irving, TX. Main Street Bistro and Bakery was created with the goal of combining the best elements of baking and cake design, making palatable art that's as spectacular as it is delicious. To expand their flavor and keep up with today's' changing tastes, Main Street Bistro is constantly experimenting with new ideas, making the possibilities of what they can create endless.
Bimini Sweets Bakery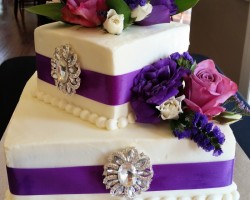 When it comes to preparing for your wedding day, a few decisions are as pleasant as choosing the right wedding cake. From traditional cakes to custom made designs, top pastry chefs at Bimini Sweets Bakery will come up with a unique creation as memorable as the day itself. Each treat at this bakery is a work of art decorated to match your event. By browsing through the Irving wedding cake galleries on their website, you will find amazing cake designs. Whatever your taste, they've got what you need.
Cake Daddy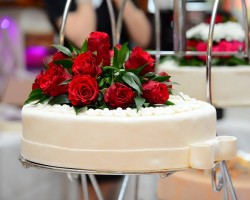 Since 1992, Cake Daddy has set the standard for baking cakes for all occasions. Whether it's your birthday, baby shower or house party, Cake Daddy promises to create the perfect cake that not only complements your event but also reflects your personal taste and character. This home based business is probably one of the most affordable cake bakeries in Irving. They are always committed to baking top quality cakes guaranteed to please any sweet tooth.
Millys Sweet Creations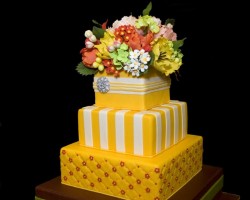 Milly's Sweet Creations takes pride in quality, freshness, and creativity. Over the years, they have served local restaurants, cafes, and events with delicious custom made cakes. The talented pastry team at Milly's creates impeccable pastries as well as appealing wedding and specialty cakes. All you need to do is to give them the approximate number of expected guests and the desired shape and design of your cake, and they will instantly get to work. They also design beautiful cake toppers at low prices.