Top 10 Rated Irving Wedding Dresses and Gown Designers
Patsy Bridal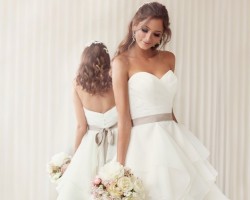 Contrary to popular belief, the wedding dress is not just for one day. The bride will remember her gown for the rest of her life. Because of this, Patsy Bridal is committed to creating masterpiece wedding dresses. Their experienced stylists will help you choose the best design for your body type, be it slim or plus size. Whether your personal taste is modern or vintage, Patsy Bridal has got you covered.
Gowns of Grace Bridal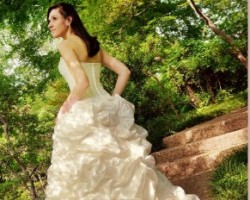 Centrally located in Texas, Gowns of Grace Bridal has been providing style savvy brides with fabulous bridal fashions for many years. To create original looks, they use a one on one customer service approach. Their great team of professionals is always willing to work closely with each local client to turn any design into the perfect Irving wedding dress, fit for the most special day of their life.
La Vida Fashion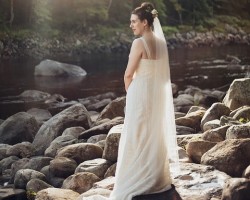 Finding the ideal wedding dress is every bride's most exciting shopping experience. La Vida fashion adds a lot of fun to this spree by offering a wide variety of gowns to select from and providing exceptional customer service. Their fashionable styles and inexpensive pricing make them the most preferred place to buy wedding dresses in Irving, TX. Whether you are into short and sexy or chic styles, their 40,000 square foot store is the right place to shop in the state.
Sundays Bridal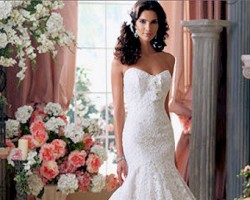 With over 600 beautiful dresses to choose from, Sunday's bridal will turn your search for the perfect gown into a wedding full of memories. Sundays Bridal is one of the best locally owned bridal boutiques. They offer a hand-picked selection of unique and elegant, yet reasonably priced bridal gowns. Their experienced staff is devoted to providing friendly customer service in a fun atmosphere, making the whole selection process enjoyable for all customers.
Winnie Couture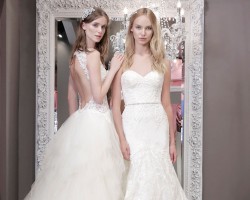 This bridal shop has an unparalleled selection of designer wedding dresses stored in their remarkably spacious store in Irving. In addition to their gown collections, Winnie Couture also offers a huge selection of classic bridesmaid dresses, veils, flower girl dresses, and bridal accessories at affordable prices. To set their services apart, they assign every bride their own expert stylists to help them choose the perfect dress for their wedding day.