Top 10 Rated Irving Wedding Venues, Reception and Banquet Halls
Venetian Terrace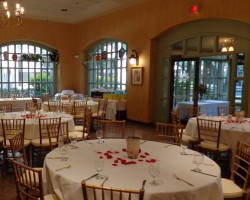 Venetian Terrace was custom built with elegance and romance in mind. Conveniently located on the Mandalay Canal in beautiful Las Colinas, Venetian Terrace gives you the perfect opportunity to host both indoor and outdoor wedding receptions that will mesmerize and captivate your guests. With a Ballroom that can hold up to 150 guests, a Canal side garden wedding venue that simply screams romance, amazing service and extremely elegant surroundings, Venetian Terrace is every brides dream as far as wedding venues in Irving, TX, are concerned.
The Irving Arts Center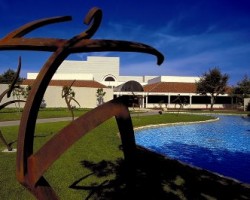 As one of the most recognized and respected venues within the local community, The Irving Arts Center is perfect for those looking to host a wonderful, yet quaint wedding chapel reception with a touch of authenticity. Fully equipped with reception facilities, The Irving Arts Center could provide you with a great and most cost effective option when it comes to hosting a small venue wedding reception. Well managed, manicured and incredibly popular, this is the perfect venue for those looking for a low-key event.
Las Lomas Irving Banquet Halls Event Center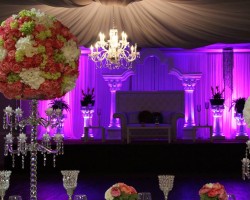 Irving Banquet Halls promises to take the stress of event organizing and hosting off your plate but not completely out of your hands. The staff will work hand in hand with you to ensure that you have the perfect venue. With exceptionally grand halls that can be elegantly decorated to suit whatever event you require them for, they represent some of the most affordable wedding reception halls in this side of Texas. The most amazing part is that you can customize the entire venue to your particular liking.
The Grand Finale Event Center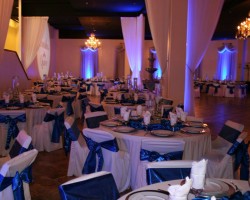 There are a few things that make 'The Grand Finale' one of the best party venues: for starters, it sits on 15,000 sq. ft. of elegant space and secondly, it is managed by people who have over 20 years experience in catering. What this means is that you will not only be getting a grand hall, but you will also get an experienced staff ready and willing to give you great prices and great hosting experience of which one can dream. Perfect for your wedding, your Quinceanera and just as a general party venue, The Grand Finale is without a doubt one of the highly rated venues in Irving.