Top 10 Rated Lubbock Caterers for Wedding and Other Events
Bighams Smokehouse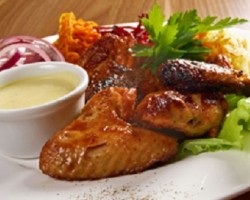 Bigham's Smokehouse is simply the home of the finest bbq in town. Owned and run by a local, it is a restaurant that boasts a rich Texan heritage that spans up to 38 years. Their meat is carefully selected, delicately aged, thoroughly seasoned, and finally, it is expertly grilled to give it a refined flavour that will leave you asking for more. They offer discounts for groups and their catering services are very affordable. Moreover, for all orders worth over $75, they will deliver for free! All you need to do is to get in contact and give them a 48-hour notice.
Teddy Jacks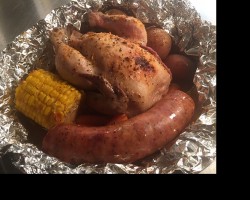 Teddy Jack's Hub City Grill is a local caterer whose definition of an event is food, fun and friends! Their mouth-watering food coupled with their unbelievable service will undoubtedly give you a memorable experience. They have the most comprehensive Lubbock catering service since there is no event, whether in type or in size, that they cannot cater for. Their catering menu is impressive, varied and diverse. They are one of the few restaurants in town that among other things offer Italian catering.
The Flying Spoon Caterers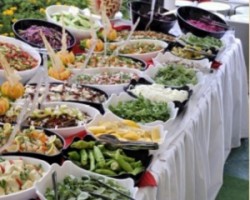 There are good reasons why The Flying Spoon Caterers are one of the top wedding catering companies in Lubbock. For starters, they are built on authenticity, integrity and respect. Secondly, their highly-skilled and experienced staffs offer top notch catering services that you would be lucky to access somewhere else. They have an excellent planning team that gives free consultation services to prospective clients in order to get all the details necessary for custom-made services. Apart from weddings, The Flying Spoon Caterers caters for parties and corporate lunches.
River Smiths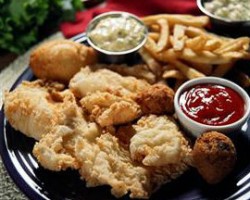 Among other accolades, River Smith's has rightly been recognized as the best restaurant for catering in Lubbock, TX. When Bob Corcorran started it 40 years ago, he was just looking for something to supplement his dwindling fortunes in the construction industry. He never for once imagined how big it would be today. River Smith's has since blossomed into a popular restaurant that attracts people from all over the neighbouring Texas plains to sample its meals; especially their uniquely delicious home-cooked chicken and catfish, and boiled crawfish. Their catering services are very flexible as far as the number of guests is concerned and their food varieties are enviable.