Top 10 Rated Lubbock Wedding Venues, Reception and Banquet Halls
Tierra Del Corazon Land of the Heart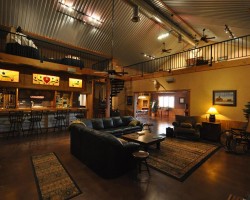 Tierra Del Corazon offers something which the vast majority of local Lubbock wedding venues do not; and that is a country setting for wedding and party venues. If you intend to paint your wedding against the backdrop of a sprawling cover of lush green and golden flora that resembles the countryside, the Land of the Heart gives you that in abundance. The venue is just a 10-minute drive from Lubbock. Venues on site include a Gazebo Area, a Wedding Area and a Pool House with a capacity of 300 guests. They have two wedding rates; a half-day and a full day wedding rates at great prices of $1,750 and $3,125 respectively.
Garden & Art Centre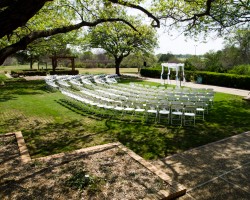 The Garden & Art Centre is owned by the city of Lubbock in Texas and is home to two beautiful wedding venues: the Tea Terrace and the Cultural Hall. The Tea Terrace is tailor-made for an out-of-door wedding. It is a shadowy space surrounded with trees and covered with a neat carpet of grass. It is conveniently located behind the Art Centre with beautiful views of the Garden creating the impression of a garden wedding venue. The Cultural Hall is a roomy lobby with impressive decor and a tranquil ambience brought about by perfect views of the outside. It is suitable for use as a reception hall and can accommodate around 150 people. Both the indoor and the outdoor packets are equally priced at $400 for a duration of 4 hours and at and $800 for duration of 8 hours. Whereas the Cultural Hall is available all year long, the Tea Terrace is only accessible from April to September.
Eberly Brooks Events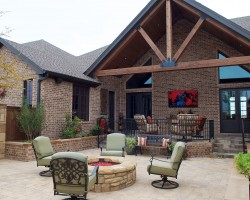 Eberly Brooks has to be one of the best wedding venues in Lubbock, TX. It is the epitome of versatility, and it brings it out in the most appealing way. It is strategically situated in West Lubbock near Frenship High School. It houses The Barn, which is a model of beauty unlike any other in the whole of Laredo with an architecture borrowed from the past. It is constructed using mortis and tenon joinery, a unique, ancient but timeless technique that gives it an exquisite interior. The Barn is spacious and designed for a guest capacity of about 400 and can be used like every other banquet halls. If The Barn is too big for you but you still prefer an indoor function. The Great Room has got you covered! It is an elegant structure of timber and wrought iron with a designer kitchen which provides a small venue for 60 people. It is ideal for more intimate weddings and bridal showers.