Top 10 Rated Madison Caterers for Wedding and Other Events
Flambe Gourmet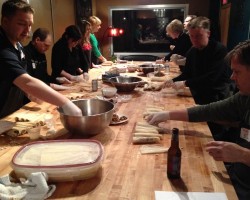 Flambé Gourmet continues to define catering in Madison, WI, offering unrivaled culinary expertise and exquisite service to its customers. Whether it's a birthday party, wedding, or a corporate event, they are up to the task. Other than their widely varied catering packages, their dedicated team is always willing to curate a custom menu that captures the essence of their customers' ideas and tastes. Their meticulous preparation and inviting presentation are a corresponding reflection of their experience and innate passion for cheap but exquisite catering services.
Stalzys Deli and Bakery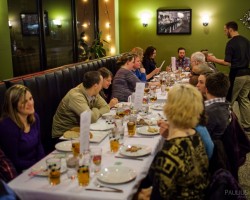 Stalzy's Deli & Bakery takes a great deal of pride in surpassing its customers' expectations. No event is too big or small for this local caterer servicing Wisconsin. Be it a business lunch or a holiday party, Stalzy's promises to provide you with just the right ingredients to make your special event a success. Distinctively included in its menu, on top of other traditional and exotic recipes, is the highly nutritious and mouth watering marinated crawfish which has proven a favorite in previous events.
Blair Street BBQ and Catering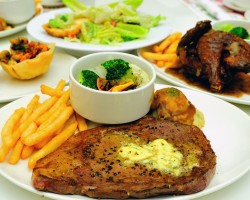 Blair Street BBQ & Catering is a top Madison catering service provider that's richly experienced and knowledgeable in meeting the catering needs of special events. They have successfully served corporate events, weddings among other events. Along with savory flavors and delicacies, they treat their clients with ambience that match the themes of their events. Regardless of the size of your event, you can trust their qualified staff to deliver personalized service, with utter excellence, at amazingly affordable prices.
JL Richards Catering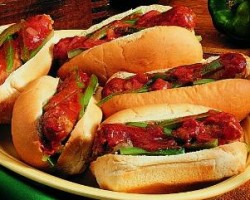 Praised for impeccable service and attention to detail, JL Richards Catering continues to enjoy top ranking among notable wedding catering companies in Madison. They are a versatile catering company, welcoming personalized menu ideas along their classic catering packages featuring Mexican food and even Italian catering. They have an experienced management and culinary team that will transform your dreams and ideas into a delicious reality. Overall, they strive to offer the best possible culinary services while letting their customers relax and enjoy their special occasions.
Stoddards Country Groove Market and Catering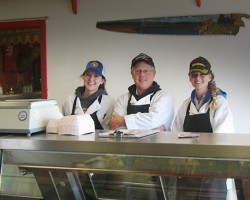 One of the best caterers in the entire state, Stoddard's Country Groove Market and Catering goes beyond just food, but to offer a culinary experience centered on love. With a devoted and attentive team operating like a family, they strive to inject all their love into their customers' big days. Whether it's a wedding or a birthday party, they will seamlessly make it an affordable and memorable event with their largely assorted menu.