Top 10 Rated Madison Wedding Venues, Reception and Banquet Halls
Overture Center for the Arts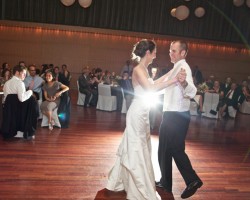 Overture Center for the arts is a space that has earned the honor of being regarded as one of the best party venues in Madison. This center is both a small venue as well as a large venue. In this regard, it can accommodate small gatherings of up to 25 persons as well as large gatherings of up to 350 people. Clients benefit from in-house event coordinators as well as the provision of ample parking.
Paradise Park
Another outdoor wedding venue in Madison, Wisconsin is Paradise Park. Sitting on a 25-acre piece of farmland, this local venue boasts of waterfalls, gardens, and ponds. Though it is primarily used as a wedding venue, this venue can also play host to other events such as a Quinceanera. Clients benefit from the provision of services portable toilets, dressing tents, chairs, and golf carts. The park has a beautiful backdrop, which makes it an ideal place for photo sessions.
The Round Table Banquet & Meeting Facility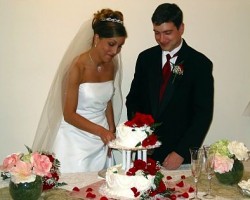 The Round Table Banquet & Meeting center was constructed in 1993. Serving as a clubhouse, this center hosts a wide array of events from Bingo nights, to weddings. It has a spacious interior that can accommodate up to 350 people and its parking lot can hold a maximum of 146 vehicles. A cocktail bar and lounge is available for guests to use. Being one of the most versatile Madison wedding venues, this center has also played host to corporate gatherings and parties.
Majestic Theatre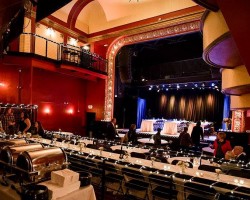 Situated along 115 King Street, the Majestic wedding venue is as majestic as its name suggests. This modern yet historical venue can accommodate up 250 guests. Also, its unique multi-purpose design means that it can be modified to suit different types of weddings. Boasting of a tiered main floor, a balcony and a marquee room, Majestic is the ideal venue for couples looking to host an exquisite wedding ceremony on a budget. This venue is affordable compared to other wedding venues in Madison, WI.
Sugar Land Sweet Beginnings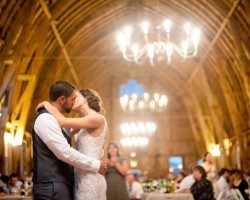 Located 25 minutes from the Madison town center is a beautifully reserved 1850's colonial farmhouse that has been turned into a wedding venue. This farmhouse sits on a vast expanse of land that is 40 acres in size. This 150-year-old farmhouse is the best garden wedding venue to host a 19th century themed wedding. Its verdant meadows and gardens make it the ideal place for taking beautiful and timeless photos. Everything about this venue screams glamor, elegance, and timeless beauty.