Top 10 Rated DJs in Madison for Weddings and Other Events
Piano Fondue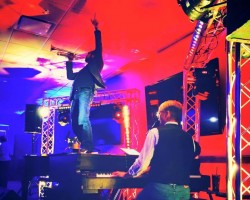 Are you having a wedding or planning an event? Piano Fondue might be your best solution. Being one of the most reliable and experienced Madison wedding DJs, Piano Fondue can provide cocktail music, emcee services and featured entertainment across the entire Wisconsin. With their classic blend of musical styles from oldies and Broadway classics, country and current pop, the Piano Fondue DJs are on the fly to entertain every audience.
Mueller DJ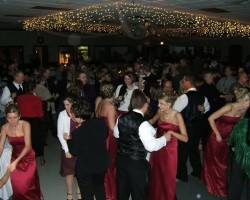 Wedding DJs in Madison, WI, wear many hats. Providing the right kind of music at the appropriate time highly depends on the DJ's knowledge. One of the DJs in Madison who possess some of the best DJing skills is DJ Scott Mueller. With over 20 years of experience, Scott knows how to skillfully read the crowd, mix the sets of music to keep everyone dancing throughout. Looking at his website, he has excellent reviews that will make you want to hire him immediately.
Sound Mindset LLC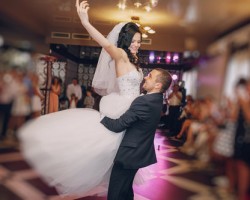 When it comes to mentioning some of the top DJs in Madison, DJ Travis Ziegler at Sound Mindset tops the list. DJ Travis, is also a musician, guitar teacher, and photographer. He has worked over 100 weddings since founding Sound Mindset Productions in 2011. For a list of reviews and testimonials, visit the following link or simply Google Sound Mindset! http://bit.ly/1KnKxTs
Madison Mobile DJ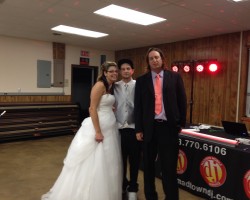 No wedding or party is ever complete without hiring the services of an experienced disc jockey to make sure that the event's entertainment rocks. Madison Mobile DJ offers high-quality entertainment services for various tastes. These Madison Disc jockeys have been doing their thing, the best way the can, for decades at hundreds of weddings and other events. You will not find a more hard-working and experienced DJ other than Madison Mobile DJ.
Celebrations Entertainment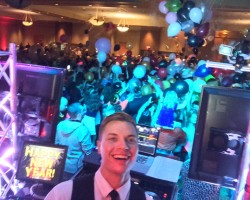 A reputable Madison DJ will bring with him a vast selection of music, state of the art equipment and also a skilled organizer with an understanding of whatever it is that you want in your party. That's exactly what Celebrations Entertainment provides its customers. Whether your wedding ceremony is held outdoors or indoors, Celebrations Entertainment has all you need to make your event a memorable experience. This local company has the needed expertise to bring your vision to life!