Top 10 Rated Madison Wedding Ministers & Officiants
Mary the Rev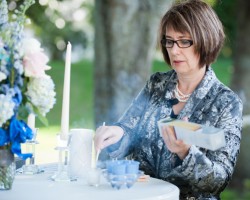 Mary the Rev is a versatile wedding officiant in Madison, WI who is comfortable officiating different wedding ceremonies, from civil, traditional to religious ceremonies. Mary offers her services to residents of Madison and its surrounding areas. While her core competence is in wedding officiating, Mary the Rev is also available to officiate other related ceremonies such as vow renewal ceremonies, and commitment ceremonies. Mary the Rev understands that every wedding is unique and works with her client to create a ceremony suited to their preference.
Trish Kalhagen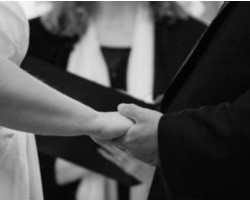 Trish Kalhagen is a wedding officiant who is the founder of Sacred Moments. Although she is based in Madison, Trish can officiate weddings in any location throughout the state of Wisconsin. Trish is always delighted when her clients are happy with her services. In this regards, she specializes in the provision of highly personalized services. Thus, clients can expect a memorable and fun ceremony when Trish is on the podium. She works with her clients in organizing a ceremony that matches their personal preferences.
Rev Jonathan Triggs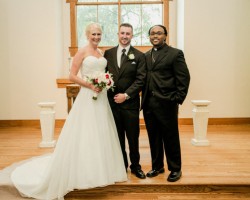 With a calm and charming demeanor, Rev Jonathan Triggs has become an endearing figure in the vibrant community of Madison. A graduate of the Liberty University Baptist Theological Seminary, Jonathan is one of the best local officiants who also helps in the organization of a wedding. Together with his partner Shannon Triggs, he founded Simply Weddings. Through this business, the two are able to offer not only wedding officiant services but also organization services. Jonathan is particular known for his thoughtful approach to wedding officiating.
Reverend Pat Werk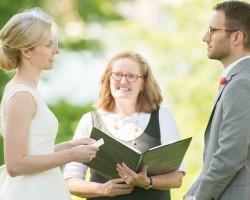 Reverend Pat Werk is an ordained minister who loves personalized celebrations. Ordained in the year 2005 Reverend Pat is a non-denominational minister who is certified to officiate weddings in Madison. As one of the best Madison weddings officiants, Pat understands the uniqueness of different celebrations. Thus, she can personalize her services to match clients' expectations. While she's a reverend and wedding minister, Pat is also a wedding coordinator at the historic Grace Episcopal Church. Reverend Pat is part of the officiating team at Koru Ceremony.