Top 10 Rated DJs in Orlando for Weddings and Other Events
Zohler Sobel Entertainment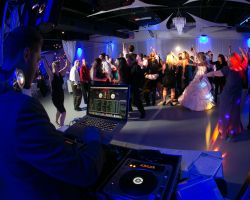 DJ Zee and DJ Sobes are the experts behind Zohler-Sobel Entertainment and working with this pair will make your wedding entertainment perfect. Each DJ has his own style and expertise so you will be able to customize your wedding night entertainment. It is clear from their testimonials that these DJs in Orlando, FL are the most talented at what they do. They are both able to read a crowd perfectly and are known for bringing events to life. You will not be disappointed when you hire Zohler-Sobel Entertainment.
DJ Doctor Co.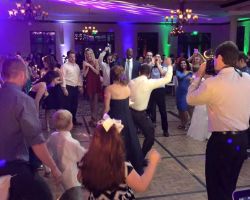 There are so many perks to hiring DJ Doctor Co. that it is difficult to choose just one reason to choose this company. Their packages are filled with extra services, including free lighting with a four hour DJ service. They have many years of experience so they are able to read a crowd perfectly. Whether they are providing DJ services for a high-school prom, a 21st birthday party of for a wedding celebration, their music set is always tailored to the exact needs of the client.
Rhythm of the Night Entertainment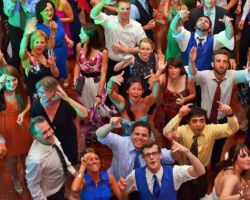 DJ Michael Paul is the musical expert behind Rhythm of the Night Entertainment. He provides wedding DJ services at prices, which are incredibly competitive for his level of quality. DJ Michael Paul has covered events at a wide range of venues and can play a collection of songs to suit any music taste. As a fully licensed and insured DJ you know that you can put your trust in this award winning company. Rhythm of the Night Entertainment will always make your night even more special.
Aaron Entertainment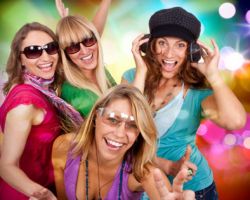 It is the reviews left by previous clients that will convince you of the incredible talents of an Aaron Entertainment Orlando DJ. The DJs at this company have been providing incredible services to couples throughout Florida since 1991 and always at a cost that fits into any budget. Their wedding reception DJ service starts at $499.00 so you can be sure that Aaron Entertainment is one of the most affordable in Orlando. For this price you will get music specially tailored for your guests as well as lighting that will bring your celebration to life.
Orlando DJ & Lighting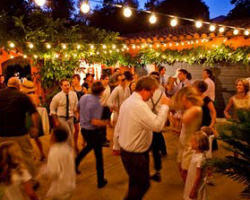 At Orlando DJ and Lighting they have a whole team of professional DJs available for you to hire. They are highly experienced in all kinds of parties and have an impressive range of music. They are more than happy to take requests and can always accommodate any music taste. This means that your wedding will be highly personalized by an Orlando disc jockey that takes his or her time to really get to know the married couple. This company also provides lighting making them an ideal choice for your reception.