Top 10 Rated Orlando Wedding Dresses and Gown Designers
Orlando Seamstress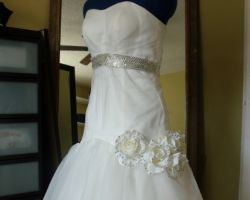 The range of choice that is available at Orlando Seamstress is truly impressive, but above everything else it is their Orlando wedding dresses and bridesmaid dresses that have made them known throughout Florida. They are able to design and create your dress from scratch. Working with their designer means you have a highly talented professional who applies two decades of experience to craft your perfect wedding gown. While this option may not be the most inexpensive you will get a unique dress that is guaranteed to be beautiful.
Casa di Bella Bridal Boutique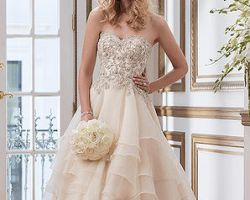 A specialized bridal store that is owned by a mother-daughter team, Casa di Bella Bridal Boutique can answer the dreams of any bride. They have a collection of wedding gowns that are ever changing, so you are sure to find your ideal dress. Whether you are looking for something beautifully vintage or you much prefer a dress that is ultra modern, Casa di Bella Bridal Boutique will have something for you. They are simply the best when it comes to elegant dresses.
Minervas Prom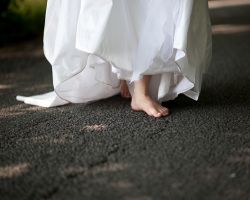 For some soon-to-be brides the same old white gown may not be ideal. In fact, it is becoming more popular for other options such as opting for a rental, used dress or, like those that visit Minerva's Prom, choosing a non-wedding dress. The options you will have when you choose not to go to bridal boutiques are huge. Minerva's has a wide range of colors and styles that are perfect for a bride who wants a short and sexy gown rather than something more classic.
Laces & Threads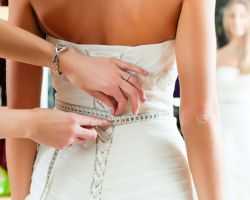 For many brides the existing wedding dresses of Orlando, FL don't fit exactly what they want from a dress. That is why Laces & Threads is becoming one of the top choices in the city. While they mainly focus on alterations their design team is on hand to create you your own unique dress. Their service has a number of benefits; one of the most obvious is that your dress will fit you perfectly. This will save money and time on not having to have the dress altered later.
Formal Spot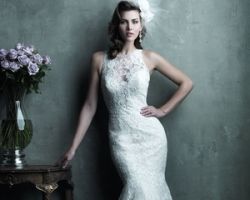 It is always more convenient for the busy future bride if she can get all of her wedding party fitted in one place, instead of having to travel around to many stores. At Formal Spot they have one of the largest collections of wedding and bridesmaid dresses all in one place. They have a huge number of designers but keep their prices as affordable as possible. With this kind of range you will find something that suits you exactly, even if you are looking for something plus size.