Top 10 Rated San Bernardino Wedding and Engagement Rings Designers
Redlands Jewelers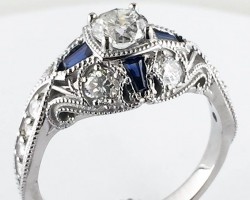 As its name suggests, Redlands Jewelers is a Redlands-based jewelry store known for its custom made wedding rings in San Bernardino. Started in 1971, this jewelry store offers a wide variety of engagement rings. Occupying 2500 square foot store, Redlands Jewelers is the largest in Redlands and has amassed quite a following in the greater San Bernardino area. In addition to rings, the store also sells watches, wedding bands and other wedding jewelry pieces. Also, the store also specializes in the repair of diamond rings.
Jewelry Design Gallery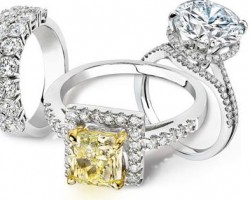 Owned by a certified gemologist with over 25 years experience, Jewelry Design Gallery is another premier store that offers unique engagement rings in San Bernardino, CA. This exceptional store combines craftsmanship with jewelry design to deliver exceptional masterpieces. With numerous designs for clients to choose from, Jewelry Design Gallery has both rings for women and men. Additionally, the store guarantees 100% customer satisfaction thanks to its 35 years of experience serving the residents of the Inland Empire region. Committed to offering beautifully designed rings at affordable prices, Jewelry Design Gallery makes its rings from gold, platinum, and other precious metals.
Highland Jeweler Mart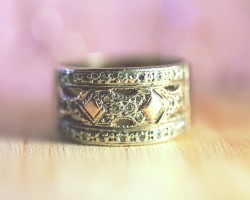 Located right at the foot of the San Bernardino Mountains, Highland Jeweler Mart is a ten-year-old jewelry store serving the Inland Empire area. Specializing in the custom designing of San Bernardino engagement rings, Highland Jeweler Mart imports its diamonds and as such, offers custom designed rings at reasonable costs. In addition to diamond, the store also makes engagement rings from platinum, gold, and silver. Also, the store specializes in the repair of engagement rings.
Cantos Jewelry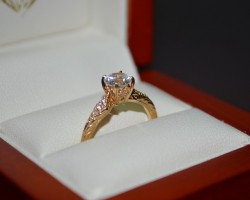 Started by Miguel Cantos back in 1988, Cantos Jewelry is another local jewelry store that offers custom made engagement rings from antique and vintage to classic rings. The store is located in Highland and has been serving San Bernardino since its establishment. Miguel, an expert gemologist who holds a Bachelor's degree from GIA, assists clients in their selection of rings. For convenience, the store is located in several locations in San Bernardino and is opened 9 am to 5 pm from Monday to Friday. While on weekends it is opened from 10 am to 4 pm.