Top 10 Rated San Bernardino Wedding Cake Bakeries
Ontario Bakery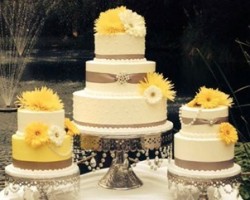 For 45 years, Ontario Bakery has been providing high-quality custom cakes. Renowned for its moist and delicious cakes, Ontario Bakery has always been committed to offering personalized services to each of its clients. In this regard, the bakery uses high-quality ingredients in the making of its cakes. They offer free samples from its large selection of San Bernardino wedding cakes. In addition to wedding cakes, Ontario Bakery also makes cakes for graduations, birthdays, holiday cakes and baby shower.
Just a Little Dessert Co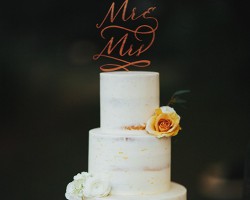 Just a Little Dessert Co is a cake bakery whose rich selection of desserts and cakes has earned it a huge following in San Bernardino. Specializing in the making of custom made to order cakes, Just a Little Dessert takes limited orders per week. This is done to ensure that the bakery only delivers high-quality cakes designed to exceed clients' expectations. With a rich selection of cake toppers, this bakery's cakes are as sweet as they are beautiful. As a testament to this bakery's professionalism and expertise it has been featured on the Food Network, Cake Wars as well as in the June 2015 edition of the Cake Masters Magazine.
Sweet Pea & Me Caketique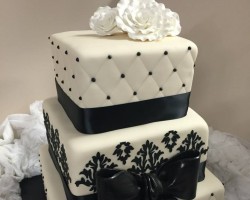 Sweet Pea & Me Bakery is one of the best local cake bakeries. Based in Redlands, this bakery offers a huge selection of cakes. The bakery's portfolio of custom-made cakes is one of a kind. Every cake in their portfolio is designed and flavored to suit a client's specific needs and preferences. Each cake available at the bakery resembles a delicious masterpiece sculpted by top gourmet bakers in San Bernardino. Apart from cakes, the bakery also makes custom cookies and other sweet treats.
Cucamonga Cakery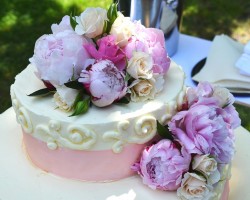 Despite its humble beginning as a hobby, Cucamonga Cakery is one of the leading producers of affordable mouth-watering cakes in San Bernardino, California. Unlike other bakeries, Cucamonga does not offer walk in treats; instead, all its cakes are made to order. As such, the Cakery is dedicated to creating the most beautiful cakes based on clients' specifications. Another unique aspect about this bakery is its meeting area, which is beautifully decorated with ornate wall murals. The meeting area resembles a wedding reception and makes clients feel at home.
Muffin Top Bakery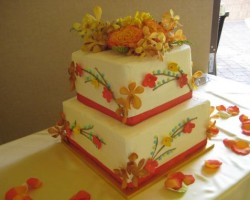 Muffin Top Bakery was born out of its founder's desire to offer sweets and cakes that are both delicious and healthy. Today, thirty-six years after its establishment, Muffin Top Bakery has developed a reputation for making high-quality and healthy wedding cakes in San Bernardino, CA. The bakery offers a wide selection of cake flavors ranging from vegan to gluten free cakes at low prices. Also, Muffin Top Bakery offers sugar-free chocolate and vanilla flavored cakes. The bakery has two stores, one in Riverside and another in Redlands.