Top 10 Rated Wedding Photographers in San Bernardino, CA
Studio Eternity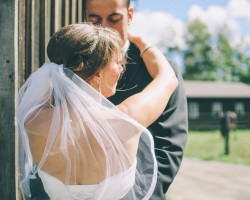 Studio Eternity incorporates both traditional and modern photojournalistic styles to create a wedding album that is a perfect combination of modern elegance and classic beauty. Their primary goal is to capture the bride and groom's special moments filled with touching moments and romance that will tell their love story in the most beautiful way and still stay within the budget. Their specially designed packages are created by a very a passionate team and even offer stunning magazine style (coffee table) albums that are sure to impress anyone. They are truly one of the best choices when you are looking for San Bernardino wedding photographers with great reviews.
Josh and Carrie photography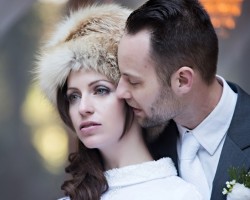 Josh and Carrie are well-known wedding photographers in San Bernardino, CA. This passionate team of husband and wife believes that the natural beauty of a location adds relentless charm to their breathtaking photographs that capture all of the wedding's perfect, love-filled moments. They even offer a fun photo booth along with their wedding package that not only adds fun to the wedding but is also a unique addition to the photo album. Their unique wedding packages are famous in local areas of San Bernardino as well as other parts of California.
Impressive Portrait Productions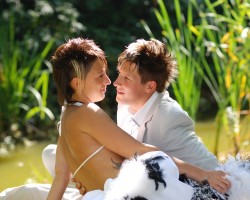 Andre Gonzales, the founder, believes that videos and photographs are like a time capsule that will remind the individual of every little emotion they felt at their weddings. Capturing a bride and groom's special day where they start their life together is done perfectly by the extensive list of tailored packages offered by them. The competitive prices and rates mean less burden on your pocket.
DevonVP Photography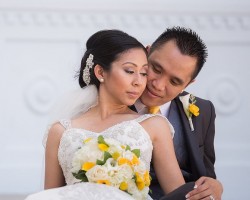 Locally acclaimed photographer Devon is a highly enthusiastic professional and an affordable photographer who adds the element of fun and comfort to his wedding shots. His wedding packages are unique because of his creativity, flexibility and most importantly affordability that guarantee to make your special day as special as possible. What's most unique about his techniques is that Devon seems like a friend who is willing to stop at nothing but the perfect shot of the bride and groom's happiest day.
Bella Pictures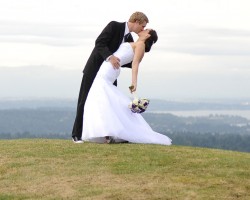 Bella Pictures Photography provides an unparalleled experience from the very first step of selecting the wedding photographer to create a handcrafted album of the happiest day - the wedding day! The complete album promised by Bella Pictures consists of 300-400 perfect images and videos of your love-filled wedding day that's received in a classy crystal flash drive. These can be customized according to the bride and groom's preference so that that they can decide how to express their love story through the pictures and video footage. These Professionals do the editing, designing and creation of the album and excellent quality is guaranteed. You are guaranteed top wedding pictures as well as engagement photos with Bella pictures.