Top 10 Rated San Bernardino Wedding Venues, Reception and Banquet Halls
Green Mountain Ranch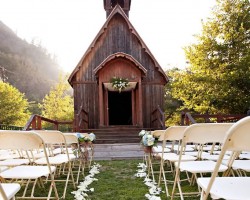 Sitting on a 22-acre piece of land nestled in the San Bernardino Mountains in Texas, Green Mountain Ranch is a rustic venue for weddings, corporate events, prom and other special occasions. Capable of accommodating 350 guests, this venue has a rustic feel to it that's accentuated by its rustic wedding chapel, verdant trees, and running streams. For a more private and intimate ceremony, Green Mountain Ranch offers enchanted meadows capable of hosting up to 150 people. The ranch offers private tours of the ranch on Fridays as well as customized quotes based on the unique clients' needs.
Sierra Lakes Golf Course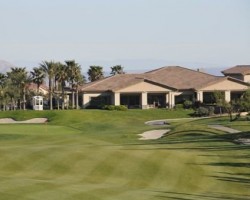 One of the most beautiful San Bernardino wedding venues, Sierra Lakes Golf Course offers world class services at reasonable prices. To make client's feel relaxed and at home, this venue's wedding staff have over a quarter of a century wedding planning experience. Additionally, the food and beverage director of Sierra Lakes Golf Course is a gourmet chef whose passion for food is evident from his dishes. Besides exquisitely kept golf courses, Sierra Lakes also has ornately decorated clubhouses that are as impressive as they are breathtaking.
Lake Arrowhead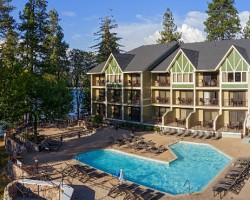 Lake Arrowhead Resort and Spa is an all season party venue with perfectly manicured lawns and beautiful ballroom. Interestingly, this is the only venue that offers a private beach. Thus, this is a garden wedding venue that can comfortably accommodate outdoor summer weddings as well as indoor winter events. Complimentary guest rooms are available for couples who wish to host an overnight bridal party. Clients enjoy a wide range of complimentary services including three-course lunch and dinner and reduced ceremony fees. To cater to the needs of different clients, Lake Arrowhead Resort & Spa provides different wedding packages.
Hilton Garden Inn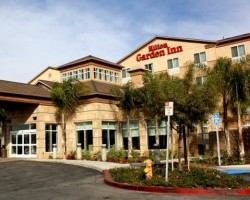 Conveniently located near the San Bernardino International airport, Hilton Garden Inn is one of the most sought after wedding venues in San Bernardino, CA. This upscale yet affordable venue boasts of a beautiful banquet hall, which can accommodate up to 97 guests. This makes it the perfect small venue for hosting family reunions, small weddings as well as parties. For smaller events, Hilton Garden Inn offers a 600 square space that accommodates up to 43 guests. In addition to being a premier venue, Hilton Garden Inn offers event planning services such as gourmet catering and audio visual equipment.
Hacienda Hall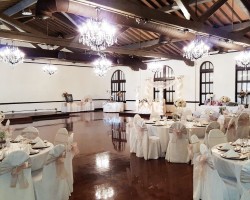 Dubbed the best and the most beautiful reception hall in Southern California, Hacienda Hall offers three different banquet halls for hosting events, weddings as well as Quinceanera. These three halls are Hacienda Hall, Salon De Las Reinas and Angelitos Halls. Each with its own style and theme, the three halls can accommodate a minimum of 250 people. Also, each hall features ceilings and chandeliers and a dancing floor. To make everything interesting, each hall boasts of an open bar. The local wedding venue offers fairly priced packages to suit the budget of different clients.