Top 10 Rated Santa Ana Wedding and Engagement Rings Designers
California Diamondz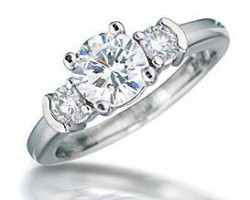 There is something for everyone at California Diamondz with its huge collection of precious rings. In fact, this jeweler has one of the finest selections of engagement rings in Santa Ana, CA. If this store does not have a ring that you instantly fall in love with then you will be able to make your own with their custom design service. When you work with one of their experts to make a classic, vintage or antique styled ring then you can be certain that you will get your perfect engagement ring or wedding band.
Affinity & Co. Jewelers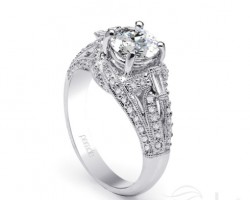 Harry, the owner of Affinity & Co. Jewelers, is a fourth generation jeweler and this store has been in his family for many years. To create the best shopping experience for his clients, Harry has collected together some of the most skilled jewelers in the industry. Not only are these experts able to find something perfect for men and for women that come into the store but they also provide amazing customer service and always greet clients with a smile.
Tustin Diamond Exchange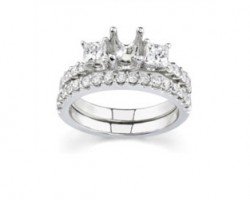 For Santa Ana engagement rings, high quality wedding bands and all of the diamonds you could ever need there is no better place to visit than Tustin Diamond Exchange. As this company doesn't believe in middlemen you get direct warehouse style prices so you can be sure that every piece you select will be affordable. You will be convinced of their quality as soon as you visit this store as they have a team of dedicated professionals that provide the finest assistance in California.
Jewelers Touch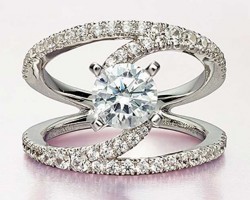 Often couples need to visit a huge number of jewelry stores in Santa Ana before they find their ideal rings. Jeweler's Touch has put an end to this and has made sure that everyone can find exactly what they want all in one place. They have a highly qualified team of goldsmiths, diamontologists, gemologists and jewelers that are available to provide advice and also to design and craft your ideal ring. As a family owned service these professionals understand just how important making the right choice is and do everything to provide expert assistance.
Happy Jewelers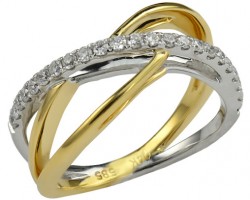 From the moment you read the testimonials left by previous clients you will be convinced that Happy Jewelers has the best engagement and wedding rings in Santa Ana. This store has been in the same family since 1973 and has a large number of loyal customers that come back time and time again for every large occasion. The jewelers are always available to provide as much advice or tips as you need. You will come in ready to make the biggest decision of your life and will leave sure that you made the right choice.