Top 10 Rated Santa Ana Wedding Cake Bakeries
Final Touch Bakery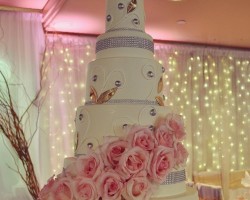 As a husband and wife team founded Final Touch Bakery there is no better option for couples looking for Santa Ana wedding cakes. This company started as a wholesale provider but has quickly transformed into one of the finest bakeries in the state. With a range of desserts that have a Vietnamese influence you will love the style of cakes that these talented bakers can create for you. They base their designs on your requests but can also follow the style of the invitations, wedding dress and the décor of the venue.
Jamaicas Cakes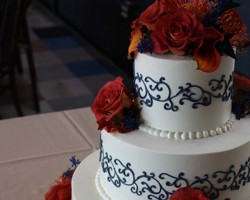 Jamaica Crist, the head designer of Jamaica's Cakes, has always had a true passion for creating beautiful baked goods. Since 2005 she has been providing wedding cakes in Santa Ana, CA and the surrounding area and Jamaica's Cakes has earned an amazing reputation for being one of the best cake bakeries in the state. When it comes to the centerpiece for your wedding you shouldn't risk getting second best. Contacting Jamaica's Cakes is the only way to get top quality wedding cake at highly affordable prices.
Simply Sweet Cakery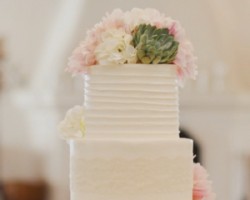 Brooke is the leading cake designer at Simply Sweet Cake and has been providing her unique creations for residents of Santa Ana since 1996. This bakery has now earned a reputation for creating some of the finest examples of birthday cakes, baby shower cakes and any other kind of customized masterpiece. Not only does Brooke design some of the most beautiful custom cakes but they are also tailored to each couple so you will have something for your wedding that will perfectly reflect your personalities.
Cake and Art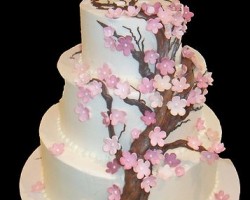 There is very little that Cake and Art has to do to convince couples to choose their service with the huge list of celebrities that have opted to get cakes from their baking experts. These professionals have been in the designing business for almost four decades and truly believe in creating works of art from their cake toppers. Anything that you can imagine is possible when it comes to the masterpieces that Art and Cake can create, so for the couple that wants the best you should only go to these talented cake artists.
Sweet and Saucy Shop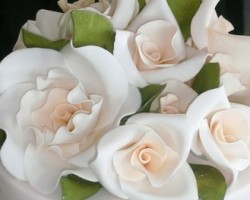 The completely customized desserts and cakes created by Sweet and Saucy Shop are not only amazingly delicious but also look incredible. Melody Brandon, the head cake designer, has an impressive list of qualifications but even more than this she has a huge number of mouthwatering treats that she has personally designed. Over the years Melody has built a team of talented bakers so that Sweet and Saucy Shop are now able to provide one of the best services in the whole of California.