Top 10 Rated Santa Ana Wedding Dresses and Gown Designers
Blush Bridal Couture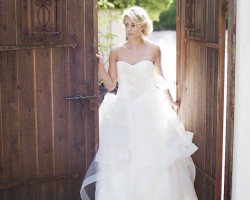 Brides that have used the services of Blush Bridal Couture often describe this salon as a hidden treasure. If you have ever visited any of the other bridal boutiques available in the area then you will love the experience that this store provides. Everything about finding your wedding dress will be perfect from the moment you arrive. The consultant will ensure you are fully comfortable and that you are guided to a dress that suits exactly what you always wanted to wear on your special day.
Casablanca Bridal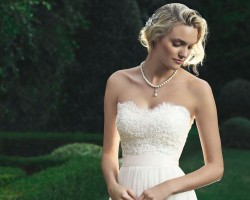 Santa Ana wedding dresses are surprisingly limited and for a bride that wants something unique it isn't always possible. Casablanca Bridal is now one of the most famous stores for designing and manufacturing gowns in the area. If you are looking for a dress that is different from the boring traditional whether it is short, sexy or has a modern cut then the best option is to visit Casablanca Bridal. As this store oversees every step of creating the dress you can be certain it will be absolutely perfect.
Love and Lace Bridal Salon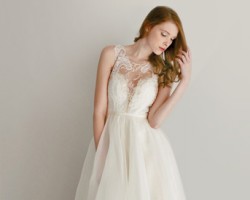 Booking your appointment at Love and Lace Bridal Salon is the first step to finding your perfect wedding dress. Many brides believe that the only way they can afford an amazing dress is turning to used gowns or rental stores but this isn't the case if you visit Love and Lace Bridal Salon. The mission of the owner, Romana Southard, is to make the ultimate fashions and beauty available to a wider range of brides. She even works to locate special styles for brides who want something more and even works with plus size options.
Erin Cole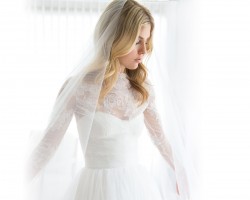 Future brides that want a true expert working on her style for the big day should only turn to Erin Cole. This professional has been dressing brides for two decades and knows everything there is to know about wedding styles. The collection that Erin creates is stocked by stores all around the world but residents looking for wedding dresses in Santa Ana, CA are lucky enough to have her collection on their doorstep. Every gown has a delicate sophistication and range from vintage to classic cuts.
Jaclyns Bridal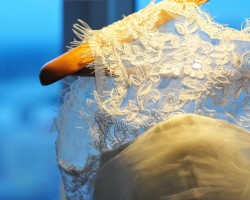 From elegant and inexpensive bridesmaid dresses to beautiful wedding gowns, you will find everything you need for your wedding day at Jaclyn's Bridal. This store was founded in 1978 and has been providing local brides with their ideal wedding dresses ever since. In addition to having one of the most diverse collections of gowns they also offer complete alterations so you will be able to have a dress that fits you perfectly. If they don't stock a designer or dress that you always wanted then they provide affordable services in locating it for you.