Top 10 Rated Santa Ana Wedding Ministers & Officiants
Your Custom Ceremony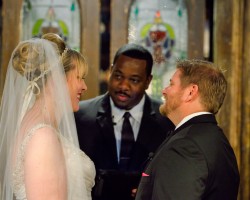 Chris Dickens is the wedding officiant in Santa Ana, CA from Your Custom Ceremony. What he does for couples on their wedding day is really in the name of the company. He works to make sure that no two ceremonies are alike but that each one has the necessary elements for the ceremony to result in a legal and official marriage. Chris has a passion for what he does and a passion for making each ceremony as unique as the couple.
Gonzalez Wedding Services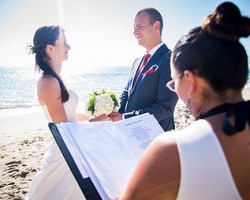 Gonzalez Wedding Services offers a variety of ceremony options that include scripts that are designed just for the bride and groom, non traditional ceremonies and same sex weddings too. This company is there to accommodate for all couples equally, which means using this company is the best option when you would like to have a special ceremony that includes something unique. Reviews rave about the affordability and the flexibility of this service as these elements really make a wedding day perfect for the individual couple.
A&S Notary and Officiant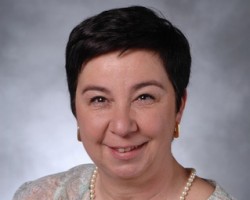 A & S Notary and Officiant is a completely mobile wedding officiant company that can provide marriage services in California. This company offers ceremonies in English and Spanish and makes sure that all of their services are affordable for couples. Couples can choose from the various services to determine which one best suits their wants for the most important occasion of their lives. Whichever package you choose, you can be sure that the ceremony will be beautiful and performed by a licensed professional too.
Alizos Weddings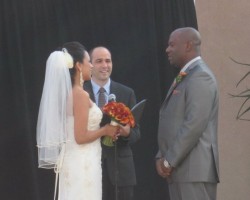 You could blindly choose one of the Santa Ana wedding officiants or you could go with an officiant you know will be great by working with Alizos Weddings. This company has performed non-traditional, non-denominational, and multicultural weddings as well as commitment ceremonies and vow renewals. If you are interested in working with this service then you will meet with an officiant to discuss how they can make your ceremony personalized and unique. They will truly listen and accommodate any of your wants for your big day.
A Moment To Cherish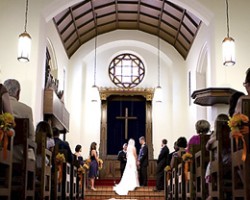 A Moment To Cherish is a company dedicated to making the moment you promise to be with your partner forever one of the most special in your life. Daniel Deghi, the owner and wedding minister at this company, has helped countless couples make this occasion memorable. He works with each couple to ensure the ceremony is personalized even further than simply performing the kind of ceremony requested. He will include his personality and the unique details about you as a couple that should be remarked upon on your wedding day.