Top 10 Rated Scottsdale Caterers for Wedding and Other Events
Fresh Fare Catering & Events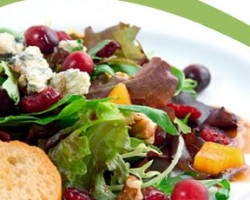 Fresh Fare Catering & Events has a delicious menu of foods prepared from fresh ingredients by leading culinary experts. The company is the epitome of exceptional services and seamless event planning. As one of the leading wedding catering companies in Scottsdale, Fresh Fare Catering & Events offers affordable catering packages designed to meet the financial needs of different clients. Whether it's a lunch menu or a personalized menu for a wedding after party, there is no catering task too small or too big for this catering firm.
Chompies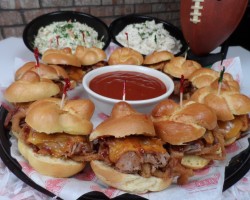 Chompies is one of the best Scottsdale catering service providers that has earned numerous awards in the many decades it has been in existence. This company serves a broad range of delicacies, from crawfish to bbq. Opened in 1979, this catering company has built a reputation in Scottsdale and the greater Phoenix area. As such, the firm serves Glendale, Tempe, and Chandler in addition to serving Scottsdale. As a top catering service provider, Chompies has had the honor of winning the Best YouTube Campaign Award, and Best Sandwich awards.
Sassi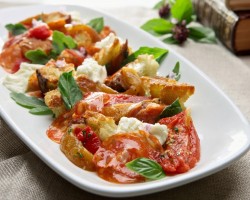 Sassi has been the number one destination for fine and authentic Italian delicacies for over ten years. As one of the best places for Scottsdale residents to enjoy authentic Italian meals, Sassi also offers catering services. The restaurant Chef Christopher Nicosia is a seasoned chef who prepares all his meals using recipes and ingredients sourced from the exotic lands of Southern Italy. Thus for Italian catering in Arizona, Scottsdale residents have learned to rely on this restaurant's rich Italian dietary heritage. Sassi offers a wide selection of foods from handmade pasta to delicious sea foods. The restaurant caters to corporate events, weddings and other occasions.
Emilys Events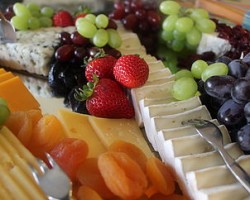 Emily's Events is a local caterer that specializes in delectable customized dishes designed to meet clients' specific expectations and even surpass them. This catering company is more than capable of satisfying the cravings of its customers. From tasty Mexican foods to salty American delicacies, Emily's Events is always prepared to cook whatever a customer wants on their special day. Amazingly, this company also doubles up as an event planning firm. Thus, clients get all the help they want on their special day.
Sevens Bistro Restaurant & Bar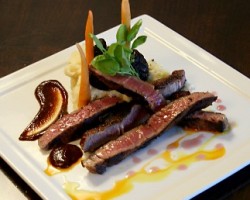 Located in the heart of Scottsdale, Sevens Bistro Restaurant & Bar enjoys a celebrity status in the downtown Phoenix. All foods prepared at this restaurant feature fresh ingredients, while all wines served are aged to perfection. Despite it being a restaurant, Sevens Bistro also accepts booking for catering in Scottsdale, AZ. The services offered by this restaurant are considerably cheap given its status in the area. Also, the restaurant serves drinks that are bound to have guests impressed. In essence, Sevens Bistro is not just a restaurant.