Top 10 Rated Scottsdale Wedding and Engagement Rings Designers
Oliver Smith Jeweler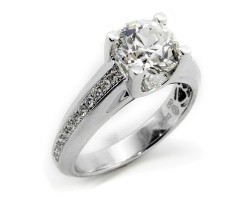 Oliver Smith, the owner of Oliver Smith Jeweler, boasts of an illustrious career in the jewelry industry spanning over 35 years. Oliver has employed a team of qualified experts to help him in advancing the ideals of his jewelry business. In this respect, clients can expect nothing less than exceptional designs, affordable prices, and high ethical standards. In the 35 years that this store has been in existence, it has grown into a premier source of wedding rings in Scottsdale. Although the store is well known for its exceptionally designed Scottsdale engagement rings, it also sells high-quality Swiss watches.
G.G. Gems Inc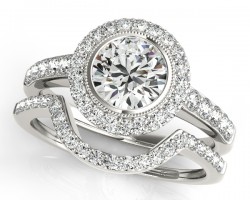 G.G. Gems Inc. offers a truly unique jewelry shopping experience. Clients get an opportunity to meet the company's lead designer and owner Glenna Gibbons in a relaxed atmosphere. To ensure that she can give each client undivided attention, she is only available to customers by appointment. G.G. Gems boasts of an impressive collection of designer diamond jewelry pieces as well as engagement rings in Scottsdale, AZ. To make things easy for customers, GG Gems has an online appointment booking form.
Robert C Wesley Jewelers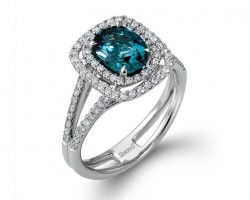 In 1910, two Arizona natives, James and Maime Wesley decided to open a jewelry store in Downtown Phoenix. 106 years down the line and this store is still as popular as it was back then. Today, the store is owned by Robert C Wesley. Robert, or Bob as he is fondly known to many of his clients, is a strong believer in customer oriented services. A large section of the store is devoted to the sales of high-quality watches while the rest of the store is filled with unique engagement rings from some of the best designers in the jewelry industry.
Galicia Fine Jewelers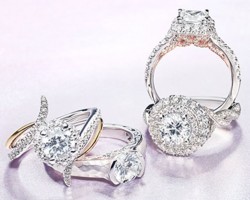 Galicia Fine Jewelers is one of the few jewelry stores in Scottsdale that caters exclusively to the jewelry needs of modern, stylish and sophisticated women. From wedding bands for women and women to a vast collection of designer and custom engagement rings, Galicia Fine Jewelers has it all. Lisa Garber is the sophisticated creator behind Galicia Fine Jewelers' custom jewelry pieces. Born and raised in New York. Lisa Garber excels at creating jewelry pieces that symbolize feminine confidence and style. As a certified gemologist, Lisa takes pride in her attention to detail.
James Elliott Jewelers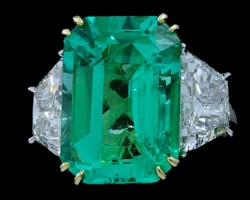 James Elliott Jewelers is a local jewelry store in Arizona that emphasizes on customer satisfaction more than anything else. The owners of James Elliott jewelers are strong believers in the importance of peace. With an impressive selection of antique, vintage and classic jewelry pieces, James Elliott jewelers cater to the needs of all. Clients enjoy a memorable experience when working with James Elliott jewelers. The two owners Felicia and James promise amazingly designed jewelry pieces.
Finer Jewelry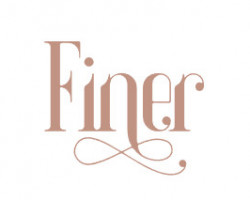 Finer jewelry began two years ago in Scottsdale, AZ. Our designers have a collected 30 years of experience sourcing, distributing, and designing custom jewelry. Finer Jewelry is changing the way you shop for diamonds. We strip down the mass production, commission-based hustle of the current gem industry to an experience centered on serving our clients. Our jewelry can be a reminder of our commitment to love, celebration of life, or an heirloom holding a century of family history.