Top 10 Rated Scottsdale Wedding Cake Bakeries
Sugar Sugar Cake Studio
Sugar Sugar Cake Studio is one of the best cake bakeries in Phoenix, Arizona. The owners of this cake studio, Ted Scutti and Adam Starkey, are experts at crafting one of a kind works of sugary art. The two have earned this boutique style bakery a great reputation among residents of Scottsdale and surrounding areas. The two cake artists are passionate and are always committed to creating delicious masterpieces. To create sugary art of works, the two use only fresh and fine ingredients. Thus, not only are the cakes delectable but they are also exceptionally beautiful.
Sweets Unlimited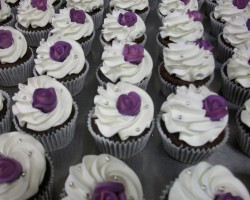 Sweets Unlimited is a local bakery known for its delectable cupcakes and elegant pastries. Opened some 30 years ago, Sweets Unlimited is one of the best bakeries to get custom cakes for birthday parties, special events, and weddings. For weddings, this bakery designs beautiful and delicious wedding cakes in Scottsdale, AZ. The bakery has a wide variety of cake toppers and filings for clients to choose from. Also, clients can choose from a vast array of cake flavors. As if that's not enough, the bakery also makes custom cakes that are prepared in accordance to a client's specific instructions.
21 Cakes
Linda Schneider fell in love with cakes when she was a young girl. As an adult, Linda fell in love with the elegance and glamor of one of New York's roaring hot spots of the 1920s, the 21 Club. She combined her love for baking and the 21 Club to establish 21 Cakes. Through this business, Linda has been able to share her love for decor and baking with many couples in Scottsdale. 21 Cakes has everything clients require to satisfy their taste buds on their special occasions. Additionally, the bakery designs beautiful cakes for all occasions, including parties and baby shower.
Scottsdale Bakery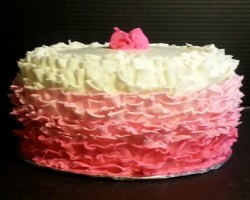 For delectable Scottsdale wedding cakes hand crafted to perfection, residents of Scottsdale have always relied on the expertise of the culinary masters at the Scottsdale bakery. This top rated bakery has crafted unique cakes for a wide array of events including weddings, movie premiers, large charity events, just to mention a few. Thus, its popularity in the Scottsdale area is undeniable. The custom cakes and cupcakes designed by this bakery are not only beautiful but are also delicious. As testament to its reputation, Scottsdale bakery serves clients of all walks of life.