Top 10 Rated Scottsdale Wedding Ministers & Officiants
Mike Kennedy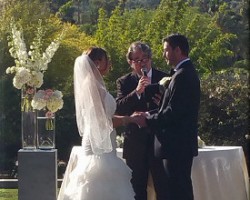 Mike Kennedy is a renowned non-denominational wedding officiant in Scottsdale, AZ. He understands that each couple deserves a wedding ceremony that shows their personal style and beliefs. With more than 20 years of experience performing ceremonies across Arizona, Mike Kennedy has established an excellent reputation of punctuality and spectacular service delivery. This makes him one of the most sought after officiant and wedding minister.
Rev Mark Culbertson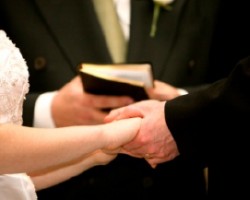 Whether you seek to hold a unique ceremony in one of Scottsdale's magnificent venues, or you prefer a modest wedding, Rev Mark Culbertson is always willing to deliver flawless officiating services that will remain in your guest's minds for the longest time possible. Rev Mark Culbertson is an independent non-denominational local wedding officiant who has been in service since 1998, giving him the needed experience to conduct any wedding ceremony.
Larry James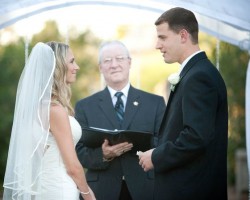 As opposed to other Scottsdale wedding Officiants, Larry James offers beautiful, romantic wedding ceremonies that are never lacking in creativity and originality. If you are looking forward to holding a perfect celebration that will attract your guest's attention, Larry James will collaborate with you from the day you seek an appointment to your wedding day, ensuring that your event is seamless and truly memorable.
Bernie Zahn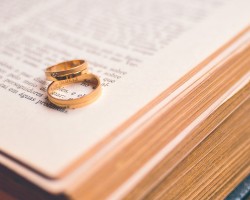 Bernie Zahn is a licensed wedding officiant in Scottsdale, AZ specializing in Jewish, Interfaith, and Civil wedding ceremonies. With Bernie Zahn's love, support and advice, you will experience a highly personalized celebration that you and your family will cherish for years to come. According to reviews, his joyful, friendly and warm personality allows client's to have ceremonies that are centered on their specific wishes.
Susan Sackett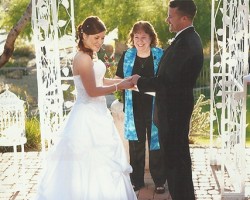 Susan Sackett is one of the best certified Humanist Celebrant. She specializes in secular weddings and offers her services across the larger Arizona state. For over 15 years, Susan Sackett has officiated warm, meaningful ceremonies, allowing her clients to experience unforgettable emotions. Susan Sackett holds ceremonies that represent the couple's feelings, hopes, and values. She prefers to work hand in hand with customers to achieve the perfect ceremony.