Top 10 Rated Anaheim Wedding Ministers & Officiants
Spouses For Life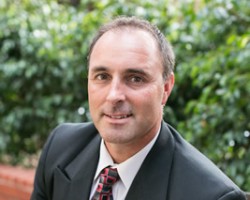 Amongst Anaheim wedding officiants only Spouses For Life stands out for being understanding of all religions, cultures, backgrounds and traditions. Having access to these officiants means not having to worry at all about the ceremony or any unexpected complications on the big day. These professionals are ready to deal with anything and keep the day moving smoothly from one aspect to the next. They have a number of officiants and there is certainly one that will match your needs and styles exactly.
Put A Ring On It Weddings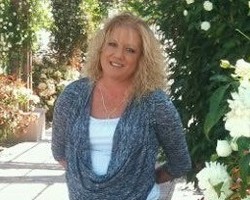 Why settle for a poor quality wedding officiant in the Inland Empire, CA, when you have access to two of California's best. Rev. Christi Wyckoff and Rev. Irene Ortiz each have their own style that will suit a range of couples but both have a way of transforming a lifeless ceremony into a true celebration. You will certainly not regret hiring the services of Put A Ring On It Weddings and as soon as you start working with these officiants you will see exactly why they are classed as the number one option in the state.
Officiant Rev. Bob Schneider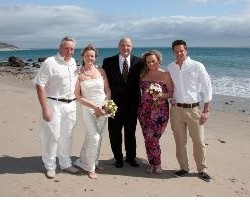 Above everything else, Officiant Rev. Bob Schneider aims to bring the highest quality of service to couples in Anaheim at some of the most affordable prices. He has officiated at a wide range of venues and has become known for being both flexible and accommodating. This fully licensed officiant builds every one of his ceremonies from the basics up and customizes everything to fit the couple that he is working with at that moment. By using this approach, it is guaranteed that the ceremony will perfectly suit you.
Officiant Guy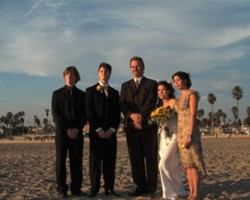 Chris Robinson is The Officiant Guy and over the years he has performed ceremonies for celebrities throughout California. His service is sought after by so many due to the flexibility of each aspect of Chris' ceremony. Not only does he provide a fully customizable service that will mean getting exactly what you want on your wedding day but he also specializes in last minute elopements that are equally as beautiful. You will certainly be convinced by the list famous clients and the praise-filled reviews that The Officiant Guy is the service for you.
Tie The Knot Ceremonies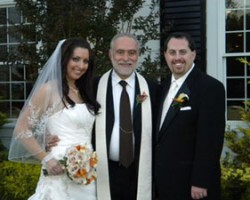 Trusting your ceremony to Frank Meola means you won't have to worry about a thing on your wedding day. This wedding minister has been officiating for over a decade and this means he has a huge number of beautiful ceremonies behind him and great deal of experience. Guests will have laughed and cried at Frank's words and, more importantly, will never forget any detail of the entire ceremony. Frank will tailor everything to fit the bride and groom's exact style and spend time getting to know the couple before the big day.