Top 10 Rated Aurora Wedding Dresses and Gown Designers
D Lola Couture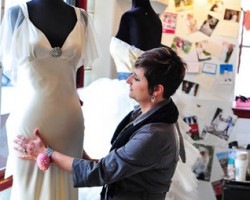 For true designer styles you should only turn to D'Lola Couture and Deedee Vicory's collection. Everything about these dresses is inspired by vintage styles ranging from the 1920s to the 1940s. This doesn't mean that the choice is limited as the dresses from this store can be anything from short and sexy to classic and modest. Whether you choose a gown from her collection or you schedule to have your own custom made dress made by Deedee you will love your experience of this store from beginning to end.
Sat N Spurs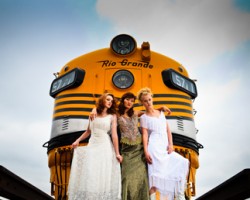 For the Colorado bride-to-be that wants something to really reflect her personality then Sat 'N Spurs is the only place to shop for wedding dresses in Aurora, CO. This store specializes in gowns and bridesmaid dresses that are designed in a western style and even have denim dress options. To have something that suits you as a couple but also remains elegant you will not find a better option than Sat 'N Spurs. These dresses are remarkably affordable too so you can be sure it will fit into your budget.
Mariel Boutique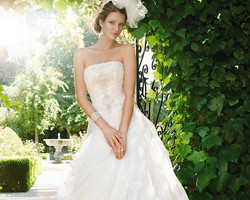 For three decades Mariel Boutique has been hand selecting the gowns that they display and their collection always beat the stores located throughout the city. You will find something that suits your exact style at this store as they have everything ranging from beautiful classic gowns to more modern cuts. They also have a full range of sizes so you know they will have something to fit you and make you look your absolute best. Amongst bridal boutiques in Aurora this one is the best.
Denver Dressmakers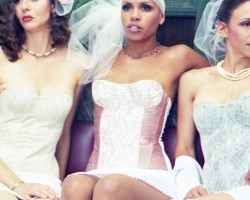 It is becoming more of a trend that Aurora residents are option for rental dresses or used gowns due to the rising prices of quality wedding options. Lianna and A.J. founded Denver Dressmakers to ensure that brides-to-be throughout the state would have more affordable options and that they can have access to their ideal gowns. As these experts can make your dress from scratch they are the perfect option for brides that want something more personalized or need something that comes in plus size options.
Donna Beth Creations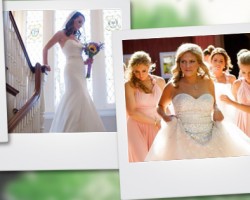 In Aurora wedding dresses are becoming more and more similar and options are becoming limited for something truly unique. Many future brides are prevented from getting their own dream dress made due to the high price tag attached. Donna Beth Creations has made this a thing of the past. The leading seamstress, Donna, has all of the experience to work efficiently, which means that her services remain surprisingly inexpensive. Everything about this service is highly personalized and you will certainly love the final results.