Top 10 Rated Aurora Wedding Ministers & Officiants
Celebrations By Kat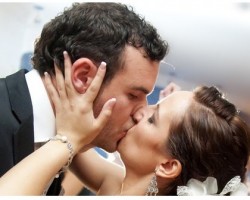 Celebrations By Kat is a "month of" wedding coordination service as well as a licensed officiant service too. The owner and operator of the company, Kat, is able to create completely personalized ceremonies that can be created in conjunction with her planning services or you can choose to hire her to perform the ceremony separately. Kat's background in planning means that she is always thinking about the bigger picture and this makes each ceremony unique, meaningful and entertaining for everyone involved in the big day.
Reverend Michael A. Woods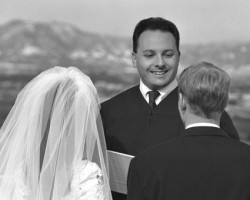 With over 15 years of experience as a wedding officiant in Aurora, CO, you can trust that Reverend Michael A. Woods knows how to come up with the perfect script for the couple and make the entire process enjoyable for all. This expert customizes each and every ceremony that he performs as this is the only way to be sure he is providing the best services possible for each couple. You will love having personalized aspects of the ceremony injected with the reverend's outgoing style of officiating.
Marriage Makers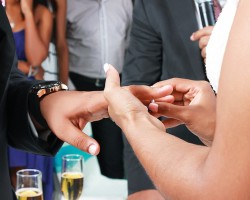 Marriage Makers is a company with the most experienced Aurora wedding officiants in the business. This company and each officiant work with the couple to be sure that their ceremony is absolutely perfect. These professionals know that it is their responsibility to make your wedding ceremony special and unique while also maintaining the significance of the occasion. This is a feature of working with the Marriage Makers that reviews of the company rave about. They are flexible and always reliable with their wedding ceremony scripts.
Adores Amore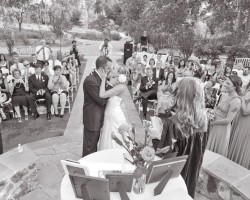 Adores Amore is the company owned and operated by Reverend Karen Loucks Rinedollar. This wedding minister has experiencing performing a variety of ceremonies in various styles that suit the tastes of the couple. Wanting you to have the wedding of your dreams is at the core of this company and what drives this officiant to offer such flexibility. You will be able to choose any kind of ceremony you would like and then make requests and additions that are meaningful to you.
Father Joseph Dang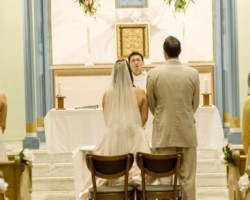 Father Joseph Dang has been performing weddings in Colorado for years. He offers Catholic ceremonies as well as interfaith ceremonies between Christian couples. With God and religion as the focus of his work, couples that share the same values as the priest will thoroughly enjoy how he creates unique scripts while still maintaining the spirit of a traditional religious wedding. This professional is even there to help you resolve marriage issues and offer counseling before, during and after this very exciting new journey.