Top 10 Rated Aurora Wedding Venues, Reception and Banquet Halls
The Summit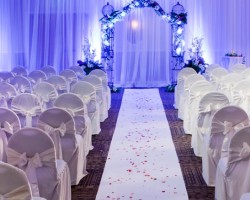 At The Summit hosts have access to an incredibly versatile space that can be transformed to suit any number of guests and any style of event. The members of staff at this venue work tirelessly to meet the exact needs of each of the couples that chooses this as their wedding location. As The Summit has the ability to meet any and all event needs they have become the best choice for celebrations of all kinds including a: birthday, Quinceanera, bridal shower and even a corporate event.
Crooked Willow Farms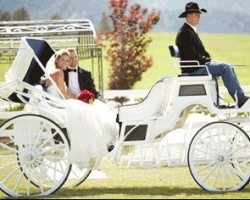 Unlike many other wedding venues in Aurora, CO, Crooked Willow Farms comes with the kind of flexibility that any couple will absolutely love. They have a huge expanse of space, which allows couples to choose from an amazing array of sites. Really your imagination is the limit, as you will have access to outdoor beauty in this gorgeous garden wedding venue or access to receptions halls if the weather is not perfect. This venue also has a list of prices so you can clearly budget for your big day.
Ralston Crossing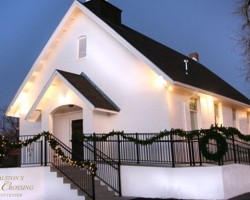 The wedding chapel was built at Ralston's Crossing in 1910 and has been one of the most beautiful Aurora wedding venues ever since. With their combination of old-fashioned charm with modern amenities you will have access to one of the best spaces in the area. It has the ability to hold a great number of guests than an average small wedding venue but never loses its natural intimacy. Swap bland ballrooms and banquet halls for the sophistication of Ralston's Crossing and you certainly won't be disappointed.
The Hudson Gardens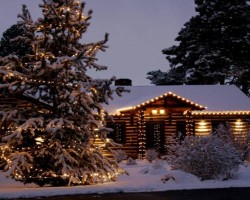 Every kind of event imaginable can be held at The Hudson Gardens. They have incredible outdoor spaces for weddings in the Colorado sunshine but also a great number of choices for seated meals. No matter the size of your wedding party you will find a space that suits your needs. In terms of budget the options at this venue are as affordable as you would like ranging from cheap to some pricey but beautiful selections. The venue will assist you on making the decision according to your wedding style and the number of guests.
Mile High Station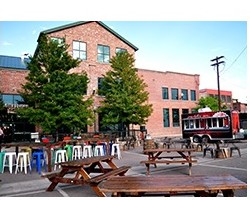 Mile High Station is one of the most unique wedding and party venues in Colorado. As an old steel and ironworks factory is has a chic edge to it that no other venue in Aurora can match. The entire building has been carefully renovated to transform it into a perfect event space. It now includes various areas, a number of plasma TVs and a full kitchen for in-house catering. Previous couples who have had their wedding here state in their reviews that every detail of the venue is absolutely perfect.