Top 10 Rated Chicago Florists
Stems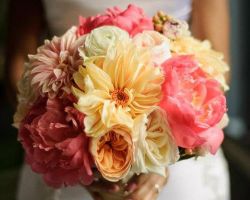 Shana and Allison both have creative backgrounds in very different fields. Bringing these talents together to form Stems has created a one-of-a-kind flower shop. They have maintained the quality of the store for over a decade by staying involved in every aspect of each bouquet that their team produces. Your wedding will be the most colorful and elegant in all of Illinois with this team of artistic geniuses supplying your flowers. What more could a couple want for their big day?
Hofmann Florist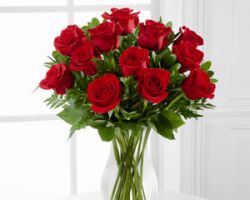 Not only does Hofmann Florist have a wide variety of flowers on their site but they also ask for any client who wants something different to contact them and they will locate the right source. This level of dedication to what each customer wants is reflected in the care and attention they give to their arrangements. Their flowers can be bought in large groups or individually, which makes their service truly customizable and as cheap as you would like it to be.
Bud's Flowers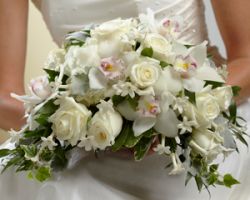 With an extensive catalogue of flowers and galleries of past arrangements Bud's Flowers can give a couple many new ideas for their wedding flowers. Being able to provide a happy couple on their wedding day with color and life is a matter of pride for the team at Bud's Flowers and it shows in their work. With a Chicago flower delivery service they can also make sure your flowers are with you and set properly in your venue to get the very most out of their beautiful blooms.
Exquisite Designs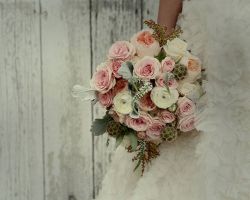 The first thing that strikes new customers about Exquisite Designs is the variety of their flowers. While some florists limit themselves to flowers in Chicago, IL, the team that sources Exquisite Designs' stock search far and wide. They grow some of their own, import exotic blooms from around the world and go to the best local producers. When you include their level of service it also means that the wedding flowers that you receive are the best. Exquisite Designs isn't cheap but you can see from reviews that they are worth every penny.
The Blossom Boys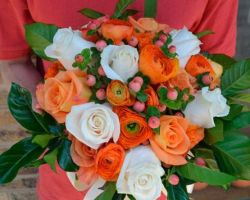 Combining design, crafts and flowers is a winning formula for a florist. Steve and Ryan are The Blossom Boys and have quickly come to be known in their community for their amazing talents. They are also local activists for many worthy causes. This means that you can also have the satisfaction that the money you are putting towards your wedding flowers will be assisting those in need. There are few Chicago florists with this level of concern for their neighbors and even less with the quality of flowers The Blossom Boys have.
Dilly Lily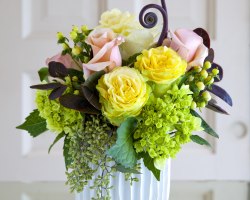 For wedding flowers you couldn't hope for more high-end options than at Dilly Lily. Their team of expert florists admits to being flower snobs but this works in your favor. They will guarantee that the flowers at your wedding are going to be breath taking. Dilly Lily achieves this by sourcing out the freshest flowers so your bouquets will be fancy and even include exotic touches such as Spanish flowers. Whether bursting with color or a muted range of elegant hues, you will not be disappointed.
Pioneer Court Florist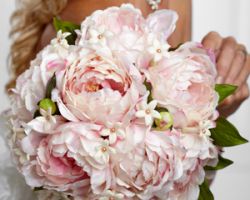 Flower shops promise a great deal of qualities that are not necessary but the thing that Pioneer Court Florist guarantees is satisfaction. This promise of absolute quality is felt in every part of their service. By providing a personalized service you will be able to discuss with their expert florists your options and they will find a way to impressively decorate your wedding with flowers within your budget. Pioneer Court Florist also offers flower delivery in Chicago, so their bouquets will arrive in pristine condition.