Top 10 Rated Chicago Wedding Venues, Reception, and Banquet Halls
Millennium Knickerbocker Hotel Chicago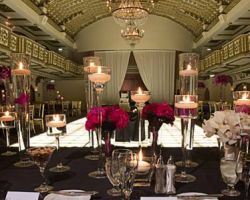 The reviews of this Illinois venue are some of best in the industry. Being located on the famous Magnificent Mile means you will be able to incorporate the glamour of the 20s into your special day. Whether you are having your wedding day, a big celebration, a Quinceanera or a social event then the ballroom of the Millennium Knickerbocker Hotel is a breathtaking location for it. Why search for a cheap garden wedding venue when you can have the unique extravagance of gold-gilded ceilings, a lit up dance-floor and exclusive ambiance.
The Bridge Lemont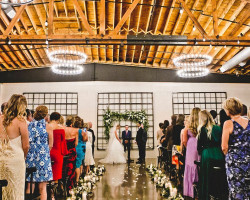 The Bridge Lemont is a 7,000 square foot rustic-industrial style wedding and event space in Downtown Lemont, IL that includes a cocktail room, ball room, bridal suite, mezzanine, and two full sized bars. It offers two large rooms, one for cocktail hour and one for reception that holds up to 250 guests! Our Illinois wedding venue is open for tours by appointment only.
Manzo's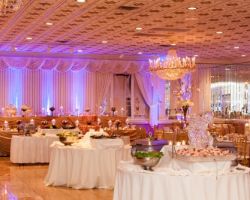 Complete with luxurious marble dance floors, crystal chandeliers, amazing amenities there is no other wedding venues in Chicago, IL, that can accommodate weddings quite like Manzo's. They have set packages or the option to customize the entire event. Being able to have events anywhere between 50 and 500 guests means they are best choice for any couple. Whether you are looking at large reception halls or intimate spaces all for affordable prices, then Manzo's is the only place you need to contact.
CD & ME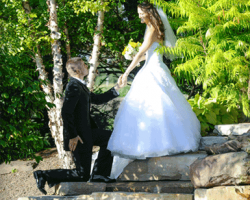 Two lifelong friends, Chuck, an engineer and Dean, an art director, were all that it took for CD & ME to become a reality. They built this perfect venue for weddings and as proof of this, Chuck had his wedding reception at this location. Over the years since it was built it has been developed and now holds many concerts and events. With a capacity of between 250 and 1,200 it is a great small wedding venue and as a larger party venue. They also offer a huge outdoor gazebo.
Room 1520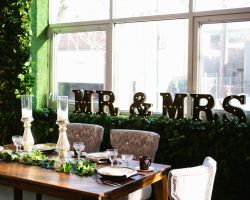 For the modern couple, there couldn't be anything worse than a traditional wedding chapel or dull hotel banquet halls. Room 1520 offers the perfect alternative and has a glowing reputation as one of the best venues in Chicago. With its contemporary feel as a converted factory loft, it is the most elegant and artistic option in the city. It provides the sophisticated space like many ballrooms with the added bonus of all of the modern amenities, crystal chandeliers and a grand entrance.
Hotel Allegro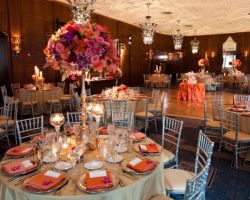 There is always an elegance that comes with having your wedding at a hotel. This is felt even more at Hotel Allegro, which provides couples with historic grandeur to add to the sophistication of their day. Amongst Chicago wedding venues there are very few that come with their own dedicated catering services and a provided wedding specialist. All of this makes choosing Hotel Allegro an excellent decision, especially when couples consider the convenience of having your whole wedding party close by in one of the wedding room blocks.
The Exchange Conference Center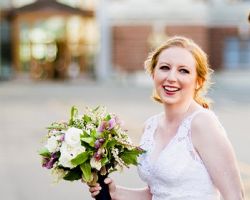 Set right on Boston's historic waterfront, there is no more prestigious place to hold a celebration. The services of the Exchange Conference Center are extremely varied and after your consultation you will be able to see how many options you have. Whether you are looking for a traditional alternative to a wedding chapel, somewhere to celebrate a Quinceanera or simply want a luxurious background for a party, then this is the ideal location for you. While this venue is not cheap, when the event goes perfectly you will be pleased you chose it.