Top 10 Rated Garland Caterers for Wedding and Other Events
North Texas Catering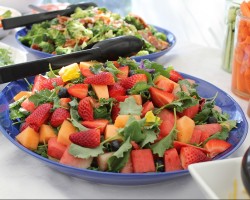 North Texas Catering's approach focuses on every detail; their commitment is to ensure that you experience a wedding reception that exceeds your expectations. This Garland catering service provider only employs experienced chefs who create gourmet meals paired with fine wines, passionate waiters and an unmatched event planning coordinators to make sure that your catering is something that goes beyond the ordinary. Their menu includes Mexican food and bbq.
Catered For You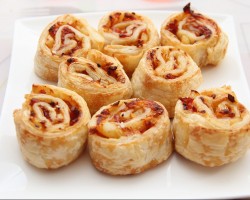 Over the years, Catered for You has turned out to be one of the most sought after catering companies in Texas. The company specializes in providing well-maintained rentals and state of the art catering in Garland, TX. Their champagne bar blends mouth watering fruit juices and fresh fruits for a mix-it-yourself service that your guests will surely love. As local caterers, they offer delicious and healthy food, wines and professional staff to make your day delightful.
Seven Loaves Catering and Events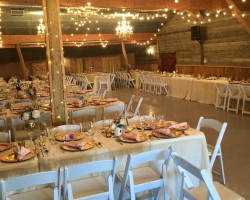 No one understands better the once in a lifetime anticipation of planning your wedding like Seven Loaves Catering does. With over 27 years of combined culinary and event planning experience, they are one of the best wedding catering companies in Garland. Whether your style is modern, classic, off-beat or outdoor, Seven Loaves Catering and Events has got you covered. Their talented and passionate staff will always make sure that you feel like a guest at your own party.
Tastefully Yours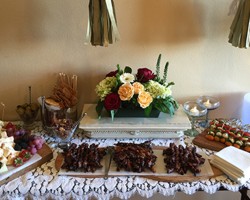 Tastefully Yours is a top Garland catering service provider that specializes in wedding receptions, corporate events and parties of all kinds. Their main aim is to provide innovative, personalized and sophisticated service to their customers. They offer a combination of delicious cuisine with exceptional service and unique presentation to create an unforgettable experience. Their affordable menu which is full of savory dishes is guaranteed to delight guests long after the event has completed.
Abocas Italian Grill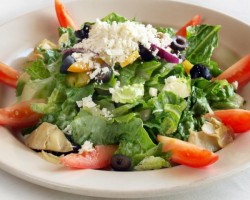 Aboca's Italian Grill offers cheap corporate event catering, fabulous wedding receptions, and stunning lunch buffets menus. From simple snacks to Italian catering and unique dishes like Cajun crawfish and shrimp etouffee, Aboca's Italian Grill will handle the details and make sure that you enjoy your event. With their extensive array of servings and professional approach, they are arguably one of the most preferred local caterers.