Top 10 Rated Garland Wedding Dresses and Gown Designers
Stardust Celebrations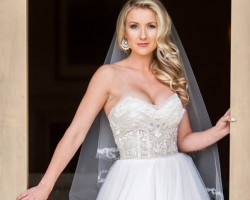 Searching for your dream wedding dress in Garland, TX, can sometimes be a grueling task. However, with Stardust Celebrations, you'll be spoilt for choice. This beautifully adorned boutique has helpful and attentive wedding dress consultants to provide an unforgettable experience from the moment you walk in. The store specializes in custom made and one off designs; you can choose a design from their extensive collection or have a special dress made just for you. Stardust Celebrations is a 24-hour bridal shop with inexpensive dresses, both short and long, and accessories to complete your wedding wardrobe.
Lasting Bridal Couture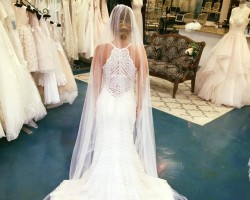 Lasting Bridal Couture has been styling beautiful brides in Garland, Texas for over 25 years. The bridal boutique has every collection from backless wedding dresses, romantic tulle dresses to sexy organic silk gowns. The company also offers a made to measure service with a client oriented approach. Each dress represents the bride's wishes, body shape, and personality. The boutique's gown collection has over 5,000 unique dresses, some of which the designers allow you to change necklines and train lengths. With all these amazing choices available, Lasting Bridal Couture treats every bride like royalty.
Darius Cordell Fashion Ltd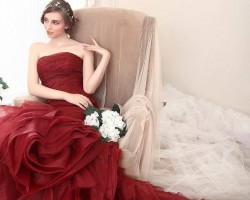 Darius Cordell Fashion is a professional fashion design company that specializes in making beautiful plus size bridal gowns. Having been in the industry since 1996, the designers know how to make the design work for the bride regardless of their body shapes. Darius offers a variety of Garland wedding dress styles as shown on their website portfolio. To make sure that each dress is designed according to your specific body size, the designers request for proper and accurate measurements to help them make the perfect dress for your special day.
Marthas Bridal Boutique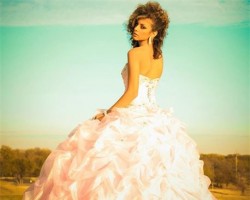 Martha Gutierrez, the owner of Martha's Bridal Boutique, has served the Garland community for the past 20 years. Her classic Boutique is now one of the best Latino Bridal and Quinceanera stores in Dallas–Fort Worth. The local store stocks an adorable collection of bridal gowns together with a lavish collection of bridesmaid dresses. Once the wedding dress has been selected, they then help the bride to coordinate the color of the dress to complement the party theme, flower girls, and the groom clothing.
Brides Rejoice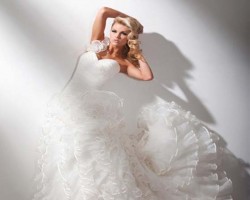 Situated in Garland, Brides Rejoice offers a friendly and affordable shopping experience for the bride to be. Their experienced and passionate consultants will guide you through carefully selected dress designs to ensure that you get that elegant and perfect fitting gown. Their collection consists of both modern and vintage outfits that are guaranteed to wow your family and friends on your big day. Brides Rejoice also sells veils, wedding accessories and wedding gown preservation kits.