Top 10 Rated Newark Caterers for Wedding and Other Events
Jay Astafa Catering and Events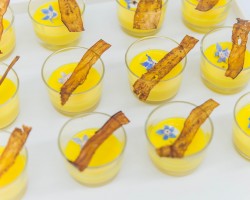 If you are looking for more refined catering in Newark, NJ that will really reflect the sophistication of your big day then you need to work with the artists at Jay Astafa Catering and Events. The chef and his team are truly artists as they work to custom design an organic menu that is both delicious and aesthetically pleasing. You can choose the kind of dining experience you would like to provide and these high end local caterers will create a menu accordingly.
Peter Callahan Catering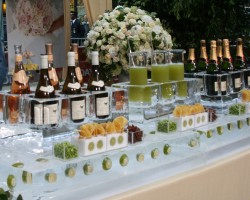 High end catering is about more than just having your favorite Mexican food on your special day; it is about working with a professional team that will take your favorite ideas and come up with new and creative ways to serve them. This is why so many couples seek out of the relatively affordable services of Peter Callahan Catering. This company is focused on custom menu design that leaves you in control of the kind of food you would like to serve while also being sure that it is completely personalized and delicious.
Shore Catering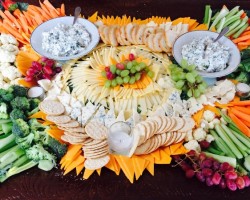 Shore Catering is one of the most well respected off-site wedding catering companies in Newark. This company has been offering delicious menu options and dishes to their clients and guests for over 28 years. In this time they have provided meals at a wide variety of venues, have created an ambiance that suits the style of the occasion and have always made beautiful and flavorful food. Whether you are having a casual corporate lunch or a formal seated reception, this team can always accommodate.
Vitanzo Caterers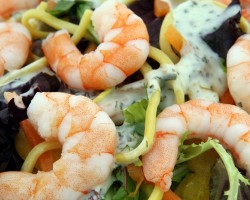 Vitanzo Caterers has been the top off-site Newark catering service since it was established in 1978. In fact, this is the preferred catering company for weddings and special occasions throughout New Jersey. Whether you would like Italian catering or would like something unique like a crawfish BBQ dish, you can choose from the menu and combine your choices with special requests. You will love working with a company that is as reliable and professional as this one to make your celebration meal a success.
New World Catering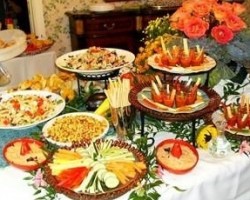 New World Catering is the perfect company to work with when you would like to have total control over the food and the service that you have at your wedding reception dinner. This team can include chefs, bartenders and service staff or you can simply request to have food delivered without service. In either case, you will enjoy relatively cheap rates without compromising the quality of the dinner. One of the best things about working with this team is that they can accommodate for any party or celebration style as well.