Top 10 Rated Newark Wedding Ministers & Officiants
Jeddah Vailakis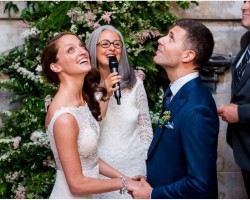 Since 2002, Jeddah Vailakis has been performing weddings in the area with great passion. It is clear that this professional loves what she does and also has the personality to match the occasion too. She works closely with each couple to ensure they are brought together in marriage in the most meaningful and special way possible. You will feel completely relaxed and accommodated for when you work with this officiant, according to countless raving reviews. For large or intimate occasions, Jeddah is nothing but helpful and charming.
Rev. Lisa Zaro & Officiants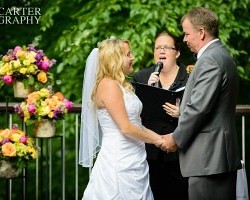 Rev. Lisa Zaro & Officiants is a company that offers wedding services in every style imaginable throughout the area. Whether you work with Rev. Zaro or a member of her team, you will be treated to a ceremony that truly reflects your beliefs and your style. This is something that guarantees your ceremony will be perfect. The best ceremony is the one that is memorable and significant for everyone involved and working with this company will achieve just that with a beautiful script.
Minister Alan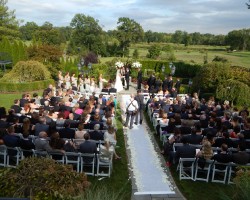 Looking for Newark wedding officiants can be difficult when there are so many located nearby in New York. Minister Alan however, can accommodate for all residents of New Jersey and New York as he is licensed to perform ceremonies in both. This will give you even more flexibility when you are considering venues in both locations. Minister Alan uses a process in which he gets to know you and your ceremony preferences before he begins to develop a script that is perfect for you.
Jesus Elibey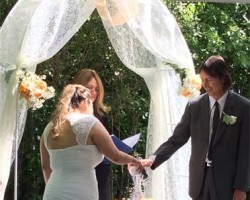 Getting married can be something even more magical when you have the perfect wedding officiant in Newark, NJ. Jesus Elibey believes in giving the couple control over each aspect of their big day while also offering guidance and flexibility in his role. You can have a civil or custom ceremony with this expert and will be able to choose from different packages to make sure you are staying within your needs and budget too. There is also the option to opt for add-ons such as rehearsal attendance and more.
Bari Braun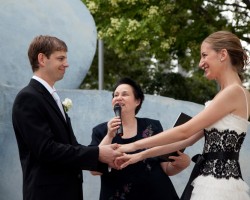 Bari Braun has been a wedding minister in the local area for many years and recently expanding to provide officiant services in both New Jersey and New York. This expert is a non-denominational ceremony specialist. She is able to create ceremonies that are meaningful to you and special for your guests to be a part of. Whether you would like a religious ceremony, a civil one or something totally unique, you can be sure that the entire script will be personalized to you.