Top 10 Rated DJs in Newark for Weddings and Other Events
Essential Sounds Entertainment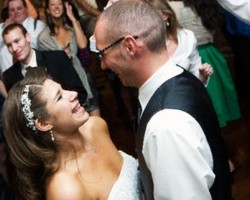 While Essential Sounds Entertainment is available for all kinds of events their main focus has always been weddings. Not only are they talented at providing the best entertainment for an entire wedding day but they also have a passion for doing so. Whether you hire their services to get the party started or you want some sophisticated music for a cocktail reception, these DJs will tailor all of their services to fit your needs. Reviews of their work also mention that they are highly accommodating if you want something more specific.
Touch of Class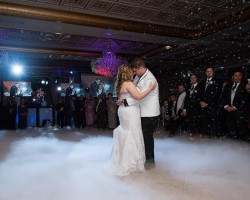 The best part of Touch of Class is that you will never have to wonder what they will cost. This is one of the few services in Newark that presents their packages up front so you will be able to work them into your budget. No matter which package that you choose you can be sure that your event will be unforgettable. You will be able to choose from having light shows and projection screens to a much more refined package of sophisticated music and MC services.
City Sounds Entertainment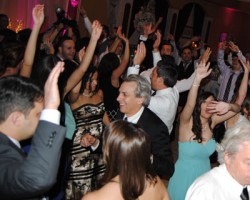 When you hire the services of City Sounds Entertainment you will get a Newark DJ that will allow you to completely customize your wedding entertainment. The control that these DJs give you ranges from the selection of music to the color of the lighting. As this is a full entertainment company they offer more than just DJs in Newark, NJ and you will be able to choose from their wide selection of MCs and you can even hire professional dancers.
Supreme Productionz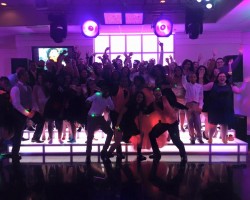 For over a decade these talented MCs and DJs have been providing their services throughout the country. They are able to get any party to come to life whether they are playing the music for a prom or a wedding celebration. Knowing that your Newark disc jockey will be able to read the crowd and get everyone on their feet dancing the night away means that you won't have to worry about your party being a success. They provide this peace of mind at some amazing prices too.
NV Entertainment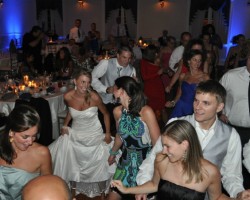 NV Entertainment has been providing music for parties of all styles and sizes for over three decades. As a family-owned company these music experts understand the importance of every detail being perfect on the big day. This is why the DJ that will be provided by NV Entertainment will be highly talented and will ensure that every moment of the celebration goes by smoothly. Their aim is to raise the standard for DJs in Newark and according to reviews they achieve this time and time again.