Top 10 Rated Newark Wedding Cake Bakeries
Design Cakes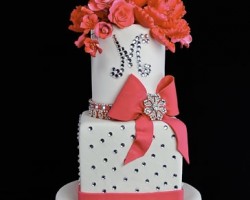 Trying to find wedding cakes in Newark, NJ that exudes all of the luxury and elegance that a special day deserves isn't always easy. Design Cakes provides couples with the perfect option for when they really want to have a mouthwatering and stunning cake to celebrate their wedding. Christine, the owner and head cake designer, founded this company in 2007 and brought all of her experience from working in the industry. Her creations and cake toppers each have a wonderful personality and will be a centerpiece that you will never forget.
Domingos Bakery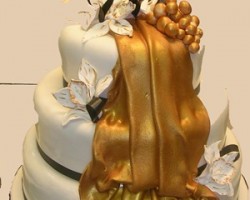 Domingo's Bakery really does it all. These bakers are able to provide cake pops, intricately designed artistic custom cakes and a range of muffins. As these experts have had experienced with a variety of styles you will be able to discuss exactly what you need from them and they will talk you through all of their flavor and style options. From birthday cakes to your beautiful wedding centerpiece, this is the only place that you should go in New Jersey.
My Daughters Cake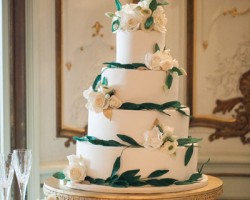 For the finest Newark wedding cakes you should look no further than My Daughter's Cakes and its head baker, Denise Smith. This talented cake designer studied at the French Culinary Institute in NYC and since then has been developing her sugar art talents and offering them to couples throughout the state. Unlike the majority of other cake bakeries in the area, My Daughter's Cake provides their customers with a personal touch and even the delivery is kept within the family, as Denise's husband, Tim, will bring your cake to you.
The Hudson Cakery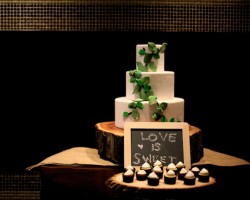 It is the testimonials of The Hudson Cakery that will convince you to hire the services of these experts. The Head Pastry Chef and owner, Jennifer Bunce, specializes in creating unique and highly original modern masterpieces. While this is definitely where her talent shines, she is also able and willing to create a cake to any specifications. The Hudson Cakery may be one of the top options in the area but they also strive to work within most budgets. Their cakes taste as good as they look!
Carmen Rosas Bakery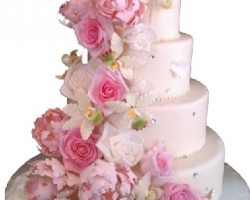 When it comes to your wedding cake you should only ever go to the best in the industry. Carmen Rosa has not only been providing her services to her neighbors for three decades but by viewing her gallery of previous Dominican style cakes you can see that she is incredibly talented. Whether you are trying to choose between the perfect baby shower cakes or you want something special for your big day, you will certainly find something you love that Carmen has personally designed.