Top 10 Rated St. Petersburg Wedding Dresses and Gown Designers
Anglo Couture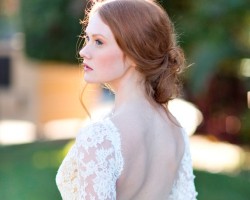 Your wedding day is unique and so should be your dress. With Anglo Couture, you can find the ideal St. Petersburg wedding dress for your ceremony with less hustle and bustle. This bridal shop stores an amazing collection of dresses which come in different styles, fabric and shades. Vicky Anglo is the main designer at Anglo Couture. She is dedicated to creating flawless gowns using her innovative design and personal collaboration with clients.
Bearer of the Bling Bridal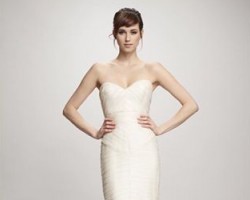 Believing that the wedding day is one of the most special occasions in a bride's life, Bearer of the Bling Bridal is one of the few bridal boutiques in St. Petersburg that offers unique designer wedding dresses at inexpensive prices. Their diverse collection caters for every fashion style, be it vintage, short or plus-size. The stylists at Bearer of the Bling Bridal aim to create the most enjoyable, memorable experience for all clients.
Designs to Shine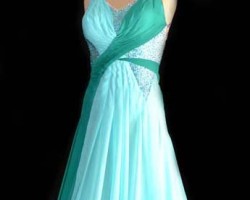 Designs to Shine was established on the belief that each bride should be the center of attraction on their wedding day. With more than 20 years of experience in the fashion industry, owners, Maria McGill and Summer Gray truly appreciate the woman's body and are well placed to create classic wedding dresses in St. Petersburg, AZ and complementary attire for your special day. Being well aware that wedding planning can be overwhelming, Designs to Shine offers its services at a welcoming and friendly environment.
The Droom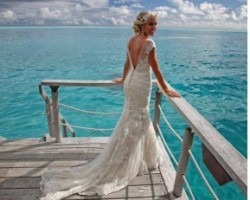 Every bride knows that nothing complements a wedding ceremony than a beautiful, perfectly fitting wedding gown. The Droom stocks an unparalleled collection of unique wedding dresses in St. Petersburg, FL. They provide a remarkable bridal experience while focusing on retaining the bride's personality and taste, all at an affordable cost. Having realized the rising need for sexy, elegant gowns, Judy, owner of The Dressing Room focuses on today's modern bride.
Designer Exchange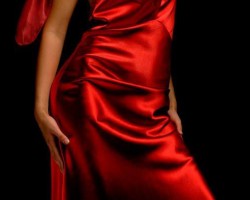 Located in St. Petersburg, Designer Exchange is a leading store for all designer fashions in Florida. Designer Exchange is the epitome of elegance and style; they specialize in high-end women's clothing and accessories; hence they are considered the best local bridal store for couples who seek sophisticated designer gowns in St. Petersburg. Their knowledgeable stylists are always available to help you achieve that perfect look.