Top 10 Rated St. Petersburg Wedding Venues, Reception and Banquet Halls
Mansion Inn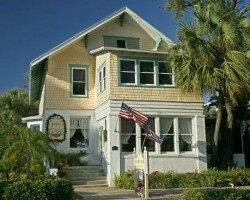 Conveniently located at 105 Fifth Avenue NE St Petersburg Florida 33701, the Mansion Inn provides a historic and romantic atmosphere to accommodate your friends and family as you celebrate your special day. According to reviews, the Mansion Inn is one of the unique venues for weddings and Quinceanera celebrations in St. Petersburg. With several private banquet halls available to hold your event at competitive prices, you will be spoilt for choice.
St. Petersburg Womans Club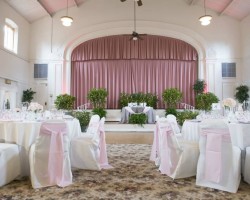 Originally formed as a women's volunteer service organization, St. Petersburg Woman's Club was incorporated to invest in real estate property in 1924. Among their investments is the magnificent Waterfront event facility located at 40 Snell Isle Boulevard NE St. Petersburg, FL 33704. Whether you are looking for a garden wedding venue or a small venue to hold a modest ceremony, The Waterfront Event facility is one of the safest party venues and a convenient yet affordable location to celebrate your wedding day.
Mirror Lake Lyceum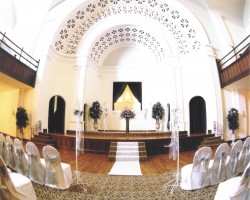 Located just past Carnegie Library and the original Saint Petersburg High School, this magnificent historic facility is one of the most sought after wedding venues in St. Petersburg, FL. Its uniquely decorated wedding chapel and reception halls, vintage styled windows, authentic oak hardwood floors and decorative chandeliers will allow you and your guests to step back in time and enjoy one of the most elegant historic structures in Florida.
St. Petersburg Country CIub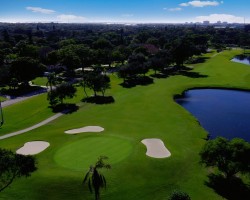 An astonishing example of contemporary architecture blended with beauty and glamor, this is one of the best St. Petersburg wedding venues. Their spectacular indoor ballroom is perfect for a plated dinner reception. They have an in-house executive chef who specializes in customized menus. Unlike other local venues, their wedding packages come with an onsite wedding coordinator, champagne toast and cake cutting service.
Dolphin Beach Resort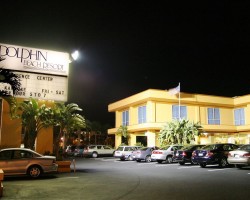 Grand, beautiful, unique and enchanting are just some of the words you can use to describe this wedding venue. With more than 6,500 square feet of space, The Dolphin Beach Resort provides both indoor and outdoor event facilities. You can either host your ceremony at one of their excellent event rooms or choose to say your vows on the beach. Apart from providing elegant and convenient event spaces, they also do wedding planning and equipment rentals.