Top 10 Rated DJs in Stockton for Weddings and Other Events
California Bay Area Disc Jockeys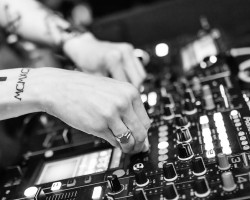 The cost of hiring a disc jockey for a prom or wedding should not be the largest in your budget. California Bay Area Disc Jockeys offer services at prices that you can afford without compromising the quality of their services. This company will take your event to the next level with their coordination, MC direction throughout the event and, of course, the music. From emergency planning of the reception to being there when you need a DJ for a holiday party, this company works to accommodate for every client and every occasion.
No Limits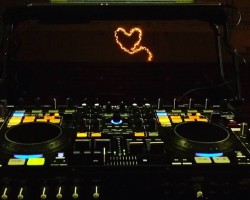 As the DJ is the one that is in control of the reception, it is important to hire one that is not only professional but has experience reading the crowd to adjust their services. No Limits has been the go-to wedding DJ for many ceremonies in California. The experts at this company understand the significance of the day and work to add to the occasion by providing the best entertainment services possible. You will love the party that this company is able produce for you.
Behind The Scene Sounds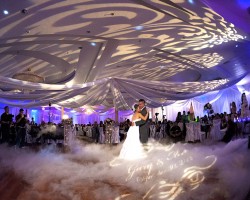 Rather than stress about each aspect of the wedding, you can hire vendors that have experience and skills to handle anything that comes at them with ease so you do not have to micro manage. This is one of the greatest aspects of working with Behind the Scene Sounds. This company has professional Emcees and DJs in Stockton, CA that are there to make your parties or events everything you imagined they would be. With two consultations previous to the event you can rest assured the services will be tailored to your wedding perfectly.
Sounds in Motion DJ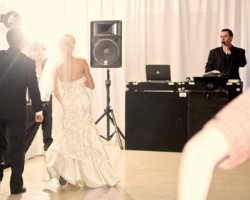 Sounds in Motion DJ is a group of some of the most experienced and outgoing entertainment specialists in the business. When you would like to hire an expert to match the style and flow of your reception then you need to hire a Stockton disc jockey from this company. Together, they have entertained and coordinated over 5,000 events. When you consider that this team has received stellar reviews from every former client that has assessed their work, you can trust that they will deliver a great party on your wedding day too.
Art Of Sound DJ Photo Booth & Uplighting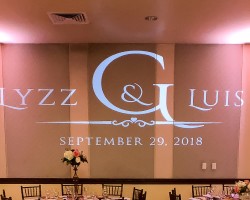 We are a bilingual entertainment company that is dedicated to offering quality DJ , photo booth , uplighting and event rentals for weddings , high school proms , formals , private and corporate events in Stockton , Modesto , Sacramento , Sonora & the Bay area . We Emcee and help with coordination by working with all your vendors to ensure that your evening flows according to your specifications on the day of your event . We ' ll also make sure that your guests know exactly what ' s going on at all times through out the evening .
JRD Productions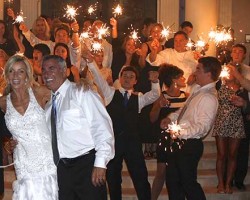 JRD Productions is not only a Stockton DJ service, but one that serves the entire of Northern California. This DJ travels extensively so more couples in the state are able to have access to such professional and fun entertainment for their big day. This company does not only provide great music that will keep your and your guests dancing the night away but it also offers lighting and photo booth services too. This combination always creates an unforgettable atmosphere for any party.