Top 10 Rated Stockton Wedding Dresses and Gown Designers
Diamond Bridal Gallery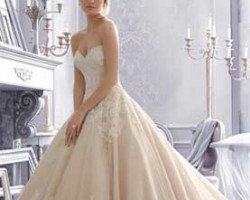 Brides can find Stockton wedding dresses of every style from both American and European designers when shopping at the Diamond Bridal Gallery. This store has something for every bride, whether they have a classic or modern style. The best part is that his boutique also caters to plus size women, often having specific trunk shows to show off their collections for women with curves. You can book an appointment to shop for you and to also find bridesmaids dresses with the help of a professional consultant.
Sierra Bridal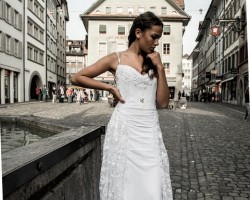 Every bride wants to feel and look beautiful on her big day and Sierra Bridal can help make that happen. This shop has unique dresses that come in styles to suit any bride. From looks that have a vintage feel to those that are short and sexy, this store has your dream dress hidden within their collections. Brides will even be able to find bridesmaid dresses and dresses for their mothers at this store when looking through the selection of formal wear.
Blossoms Bridal and Formal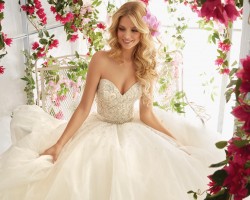 Blossoms Bridal and Formal was established in 2003 as a shop for prom dresses and formal wear. The need in the area for affordable wedding looks was so great that the store has expanded to be one of the top shopping destinations for brides in California. This evolution means that the consultants in the store are familiar with the styles that have developed over the years and the designer options that are available on the market and in stores today.
Mira Bridal Couture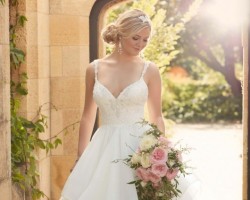 Finding your wedding dress is a big deal and is thus something that the consultants of Mira Bridal Couture take very seriously. This team is dedicated to helping local brides find wedding dresses in Stockton, CA that suit their personality and their style. This is one of the most unique bridal boutiques in the area because they carry special lines of dresses that cannot be found anywhere else nearby. Whatever you are looking for, you can work with one of the experts in the store to stick to your budget and sort through the in-store collection.
Cherished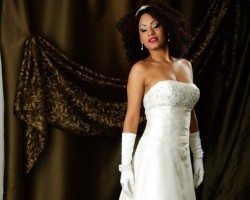 When you shop for your dress at Cherished, you will find an inexpensive wedding dress that will make you feel elegant and timelessly beautiful on the biggest day of your life. This store offers a huge selection of wedding dresses by consignment. These lightly used dresses are just like new without the price tag. The best way to save money on your wedding is not to choose a rental dress or sacrifice anything but to find a dress that is perfect for you at Cherished.