Top 10 Rated Stockton Wedding Ministers & Officiants
A Perfect Wedding Ceremony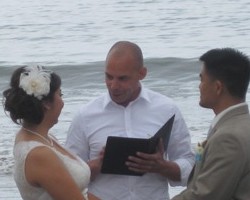 Mark Hespeth is the wedding minister at A Perfect Wedding Ceremony. He offers more than just prompt and professional service but an experience that always results in having the most personalized wedding ceremony possible. First, you will enjoy a free consultation to see if the fit with this officiant is right. Then you will have a planning session in which you go over all of the aspects of the ceremony together. Finally, Mark will work on writing a completely custom script based on your wants.
Rev. Jeri Murphy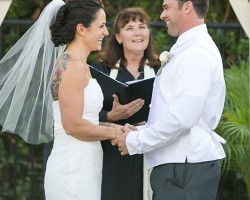 Rev. Jeri Murphy has expertly officiated countless wedding ceremonies in the area since 2000, ensuring each one is unique and personalized to the couple. Whether you would like a traditional ceremony or would like to blend styles, she can accommodate for everything. According to reviews, this kind of flexibility and focus on staying true to the couple is what makes her services so special. This licensed wedding officiant loves working with couples, which is clear in every service she performs.
Minister On Wheels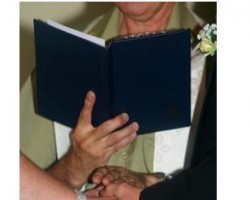 Minister On Wheels offers non-denominational wedding and commitment services in California. Whether you would like to have the ceremony in the park or on the beach, a minister from this company will be at your requested location promptly and in the appropriate attire for the occasion. This company of Stockton wedding officiants invites couples to write their own vows or customize the services in any way they see fit. This flexibility is one of the main reasons this company has become so popular.
Officiant Peter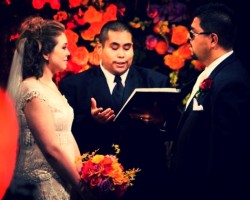 Peter Otto, also known as Officiant Peter, has joined over 1,000 couples in marriage. He performs ceremonies in both English and Spanish in complete collaboration with the couple. When you want the best ceremony to reflect your love story and your promises to one another, working with Peter is a must. He can come up with creative ways to incorporate your families or kids into the occasion as well as methods to combine different religious or personal traditions to make your ceremony special.
Minister Mighty Mike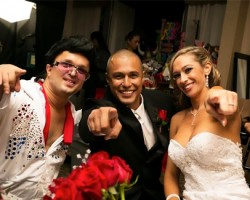 Minister Mighty Mike is a little person entertainer and wedding officiant in Stockton, CA. He offers non-denominational wedding services and will make sure that you have the most unique ceremony possible. He can come in full costume and even in character as Elvis. Choosing this minister does not mean that you would lose any of the meaning or significance of the occasion as he works with couples to customize the script and make sure that every aspect of the day is special.