Top 10 Rated Stockton Wedding Cake Bakeries
Village Baking Company & Cafe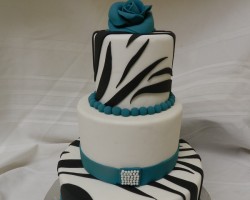 Village Baking Company & Café has been making wedding cakes and custom cakes since the store was established. Loyal customers of the café can choose their favorite flavors and combinations and couples new to the shop can come in for a taste test. Either way, when you buy a cake from this company, you will know you are getting the most flavorful cake. For Stockton wedding cakes, couples will be treated to an appointment with the decorators to discuss their options.
Stella Pastry & Cafe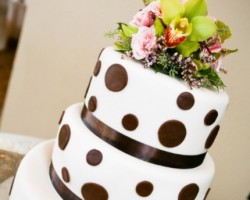 Having served northern California since 1942 Stella Pastry & Café is one of the top choices for couples looking for wedding cakes in Stockton, CA. These artists specialize in traditional wedding cakes but are also talented when it comes to more modern options such as cupcakes. You can either choose from one of their many simple yet elegant designs or opt for one of their more complicated and unique options. As you can adjust your choices to fit your budget this store is also highly affordable.
Fizz Bakery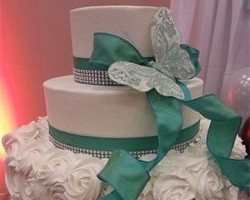 There are plenty of cake bakeries in the area to choose from but couples often opt for the services of Fizz Bakery because this company is able to take on any and every baking project you may have. Whether you want pastries, muffins, pies, cakes or cookies, the top certified baking specialist can make it happen with beautiful and rich confections to match your event. With low prices and the best flavor combinations, you will be able to buy the cake for your big day without compromising on quality.
Above & Beyond Cakes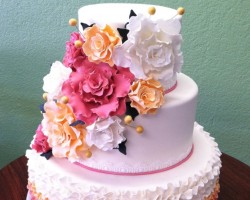 When it comes to your wedding cake you should certainly not look for anything less than a masterpiece. This is exactly what Meghan, the head cake designer and baker at Above & Beyond Cakes, provides for her clients. She is known as an artist in the local area and will be able to sculpt a beautiful creation especially for you. Amongst her custom cakes she has been able to explore all styles and this means Meghan will certainly be able to meet all of your wedding centerpiece needs.
Cassies Custom Cakes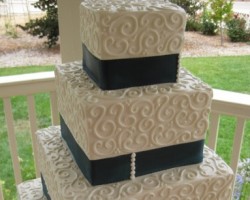 Going to Cassie Hunt for your wedding or birthday cakes means guaranteeing absolute quality. She started in a small bakery and has since moved to her home in order to be more mobile and to offer her services to the whole of California. Just by viewing her collection of cake toppers and baby shower cakes you will be immediately convinced that this is the right choice for your big day. Every aspect of the cake will be beautiful and Cassie offers an array of mouthwatering flavors.