Top 10 Rated Wichita Wedding and Engagement Rings Designers
McMullen Jewelry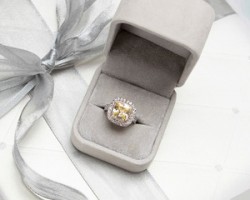 McMullen Jewelry is a Kansas jeweler that has a wide collection of classic and affordable pieces as well as high-end designer looks. You can easily find your wedding bands here or have the design team come up with something totally new and custom for your big day. If you want quality and service as well as selection then this store has it all. You will always be treated with respect and will never be pressured to buy jewelry. You will also love coming to this store and feeling like you have a friend in jewelry buying.
Gold And Diamond Traders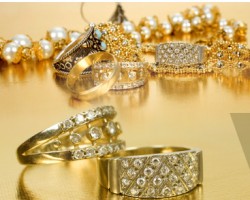 If you are looking for more unique Wichita engagement rings then you should consider shopping at Gold and Diamond Traders. This store buys and sells antique and vintage jewelry as well as precious metals, gemstones and diamonds. Whenever this store accepts a piece of jewelry; they will examine it using expert techniques. Only then will it be presented to you as a customer. You will be able to browse through this one of a kind collection to find a ring for your one of a kind partner.
Melanie Renes Jewelry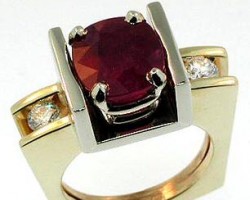 Jewelry stores in Wichita simply cannot compete with the selection and the custom design work at Melanie Rene's Jewelry. This store has everything you could possible want as wedding jewelry or even as presents for loved ones. As soon as you enter this store you will feel like royalty. The experts will listen to what you want and walk you through what they can offer. If they do not have exactly what you want then you can work with the owner who can make custom jewelry for your special occasion.
Carolyn Sayres Fine Jewelry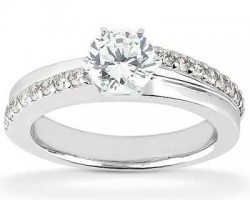 Carolyn Sayre's Fine Jewelry is famous for offering custom designs as well as jewelry repair work. Having wedding rings in Wichita custom made means making sure that the rings are a true representation of the love that you share and the promises you make to one another. This store is able to offer styles for men and for women so you can buy matching rings that have been specially made. You will feel like family when you shop at this store for your most important jewelry needs.
Stewarts Jewelry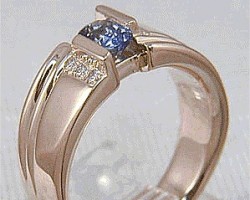 Stewart's Jewelry is one of the most helpful places you could look for engagement rings in Wichita, KS. This store has all of the services you could want as well as a wide collection of jewelry for you to choose from. When you come to this store, the experts will make you feel right at home while you shop for the perfect rings. They will answer all of your questions and guide you if you would like but they will never push you into making a purchase either.