Top 10 Rated Wichita Wedding Cake Bakeries
Cake Affairs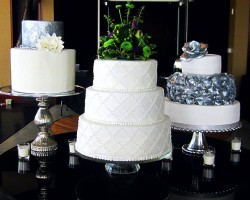 While other cake bakeries will try to convince you of their quality by describing their history and their story, Cake Affairs simply displays their previous creations. Just by viewing their portfolio you will fall in love with these Wichita wedding cakes. Each one has an intricate design and an individual flair that really shows off the personality of the couple. You'll already be convinced that this is the baker for you but after you see their competitive prices you will want to hire their experts immediately.
Buckingham Cakes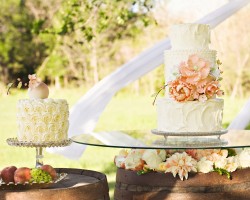 Lisa Buckingham is the baking genius behind Buckingham Cakes and she has applied her background in fine arts to creating beautiful custom cakes. Lisa has provided the couples of Wichita with the most sophisticated wedding cakes since 2006 and her skills have only grown since. Not only can she create the perfect wedding centerpiece for you but Lisa is also skilled in a wide range of baked goods and desserts. This means that if you want something extra special then she will be able to create it for you.
Small Cakes Cupcakery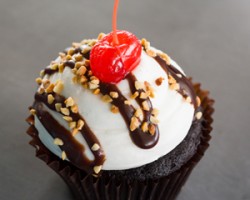 At Small Cakes Cupcakery you get the perfect combination of a local store that has a nationwide knowledge of baking excellence. This company has chains throughout the country and across the world so you know that you are getting the very best. For wedding cakes in Wichita, KS there really is no better option than the huge array of cupcakes this store creates. They have a range of specialized wedding cupcakes but can also work closely with you to create the best combination of all of your favorite flavors.
Sweetly Scrumptious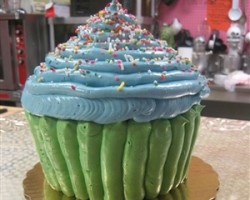 When it comes to your wedding cake you shouldn't settle for anything less than the top bakery in Kansas. The bakers at Sweetly Scrumptious are talented in all kinds of baking creations. From cookies to cupcakes they will be able to design something special for your wedding day. This company is for all of those couples who want to have a sweet treat that their guests will always remember. As for the flavors they provide, you will never forget just how delicious each bite was.
Bliss And Bubbles Boutique
The bakers at Bliss And Bubbles Boutique are some of the most skilled and knowledgeable in Wichita. In fact they take great pride in being able to talk each customer through all of their options concerning their flavor choices, the design and the various cake toppers they have on offer. Not only do they create fantastically intricate wedding cakes but also a range of baby shower cakes and birthday cakes. There is also a wide selection of cupcakes, cookies and muffins for those who want something unique and affordable for their wedding.