Top 10 Rated Wichita Wedding Ministers & Officiants
Rebecca Norris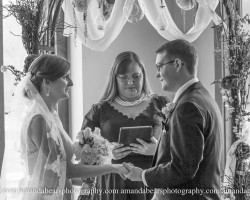 Reviews of a wedding officiant can tell you a lot about the professional's style, their willingness to accommodate for any special requests and how memorable their ceremonies are. After reading the experiences that other couples have had with Rebecca Norris, you will be more than convinced that she is the perfect person to perform your ceremony. As a licensed wedding expert, she will make sure that your day is as customized and as special as you have always dreamed that it would be.
Can A Lope Weddings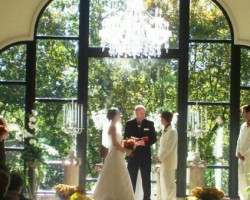 Can-A-Lope Weddings is a company that is dedicated to providing the best services possible to engaged couples. This means that even before the big day, you will work with this professional to make sure the ceremony and all of your plans for the day are perfect. This highly qualified group of Wichita wedding officiants will guide you as you work together to create a meaningful and personalized script for the occasion. You can also enjoy regular contact with the officiant to ensure everything for the day is on track.
Perfect Touch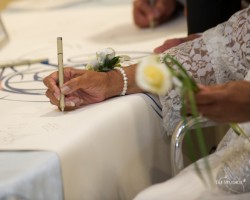 Perfect Touch is a complete wedding assistance company that offers everything from planning your entire occasion to simply officiating at the ceremony. The best part about working with a service that does it all is that you can really pick and choose how involved they are in the process. After an initial consultation to discuss what you would like the company to do to make your big day special, you will be able to get into the details of the ceremony including how personalized you would like the script.
Lifes Precious Vows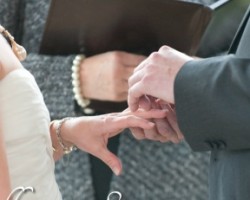 For over 36 years, the wedding ministers at Precious Vows have been helping couples tie the knot in elegant and personalized ceremonies. When you are looking for a wedding officiant in Wichita, KS, you will not find a more capable or passionate team than this one. Whether you would like to use their chapel or would like to have a ceremony at your chosen venue, this team is always there to accommodate and make the ceremony as significant and meaningful as it should be.
The GOD Squad Wedding Ministers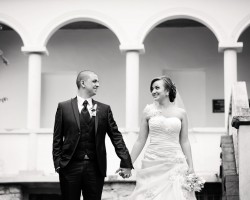 The GOD Squad Wedding Ministers is a company that has a variety of packages for couples to choose from based on their specific style and beliefs. The most affordable package includes the wedding minister to come to your Kansas wedding venue and perform a simple and romantic ceremony in the style that you choose. This is a great option for couples that want a straightforward ceremony but there are also options to completely customize the script in collaboration with the wedding professional.