Top 10 Rated Wichita Wedding Venues, Reception and Banquet Halls
Fulton Valley Farms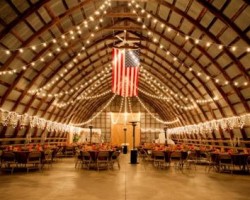 Fulton Valley Farms is not a small wedding venue to say the least. This traditional Kansas farm is fully operational with over 250 acres of land. This venue is perfect for a large celebration with family and friends that can be decorated to suit the style of your specific events. Reviews say that even the simplest touches really make this large farm space more intimate. For relatively cheap prices you can have a space that allows for dinner, dancing and an entire night of fun.
The Cotillion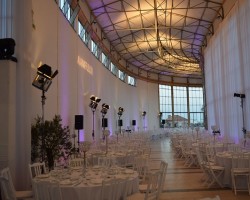 Whether you are hosting a wedding reception or a Quinceanera, The Cotillion is the perfect venue for a celebration. What makes this venue so special is that it is versatile and can be made to suit the style and theme of any occasion. This building has an interesting circular design that makes it even more unique than traditional reception halls or banquet halls. One of the best things about choosing this venue is that it can come with everything that you need including parking, bars, coat check, set up, staffing, clean up and more.
The Barns at Timber Creek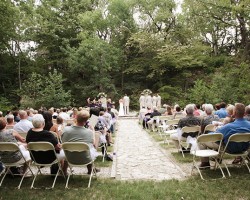 The Barns at Timber Creek is one of the most rustic wedding venues in Wichita, KS. This venue is perfect for the couples that would like a more intimate occasion as well as those that would like a wedding celebration weekend. The packages that this venue offers include 48-hour use of the venue as well as unlimited site visits beforehand so you can plan every detail. As far as party venues go, this one is extremely flexible in terms of what you are able to do with the space.
The Inn at TallGrass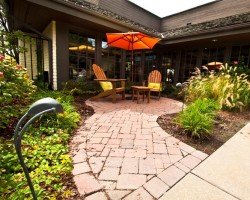 There are plenty of Wichita wedding venues to choose from but only The Inn at Tallgrass has the elegance and sophistication of a premier golf club. Rather than opt for a stuffy wedding chapel, you can use this space as a beautiful outdoor wedding space. There is room for up to 320 guests to celebrate the big day with you as well as rooms for the bridal and groom parties to get ready for the ceremony. With on-site planning as an option you will always have the assistance you need at this venue.
Redbud Party Barn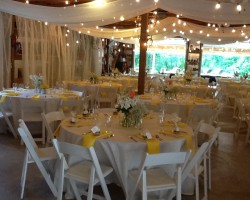 If you would like the beautiful combination of a garden wedding venue and a barn reception space then you need to hire Redbud Party Barn for your big day. Forget the traditional hotel ballrooms and choose a venue that suits your style as a couple. This space can be made to suit any color scheme or style and is perfect for a large number of guests. For affordable prices you can have the venue of your dreams and an unforgettable celebration.