Top 10 Rated Wichita Makeup Artists
Eric Fisher Salon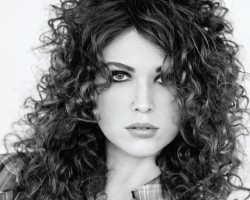 At the Eric Fisher Salon you will instantly notice the difference in quality. The salon itself has been featured in a wide range of beauty publications, ranging from Vogue to Modern Salon. You will have access to the best Wichita makeup artists as well as some world-class hair stylists. Brides that come to this service never regret doing so and this can be clearly seen in the praise-filled reviews left by previous clients. Put your bridal look in the hands of this professional service.
All About Faces Inc.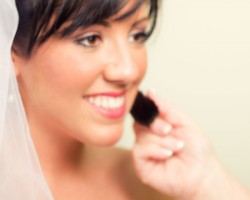 At All About Face, Inc. they don't believe that bridal makeup should be an ordinary experience. This company aims to give future-brides the VIP treatment so they feel like a true celebrity on their special day. As the professionals at this salon are trained in offering everything from makeup to spa treatments, you can be sure that you will get completely pampered before your wedding celebration. This team is also ready to assist brides with all kinds of skin tones and tastes.
Beyond Body Therapy LLC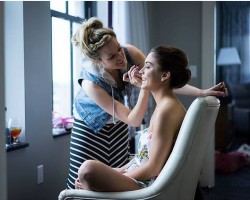 If you want to get into contact with a makeup artist in Wichita, KS but also be pampered at the same time, then you should visit Beyond Body Therapy LLC. This spa believes that the key to making a bride look her best on her wedding day, they need to pamper every part of their clients. That is why they offer nail, hair and skin care on top of their quality makeup services. They also use the latest techniques in application so the results almost seem like permanent makeup has been used.
Makeup By Pascalle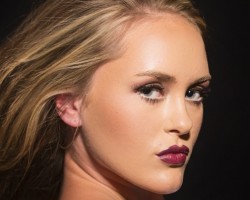 For the future bride that wants a modern look that brings out all of her natural beauty, there is no finer option than Makeup By Pascalle. The artist herself has always had a love for creating incredible looks with makeup and she believes that her work is an art and a calling in life. By putting your wedding hair and makeup in the hands of a true artist you can be sure that you will look absolutely stunning for your ceremony and celebration.
Grace Young PRO Makeup Artist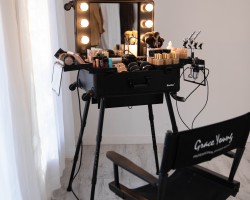 Grace Young specializes in HD Professional Airbrush Bridal Makeup that will make you beautiful both visually and photographically even with the highest resolution cameras available today. She use only the products with the highest quality and durability made especially for professional artists to make you look extra glamorous for hours on your special events.
Carly Chapman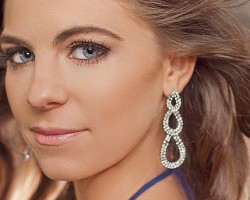 Carly Chapman has been providing her makeup services throughout Kansas for years and has been doing so for some of the most affordable prices in the industry. It is clear from the reviews of her work that she not only achieves the most incredible results but Carly is also a pleasure to work with. She offers a fully inclusive bridal package that can include either the bride herself or the entire bridal party. This can also include false lashes and touch ups later on.